Misteria .:Dress-Up games:.
Misteria .:Dress-Up games:.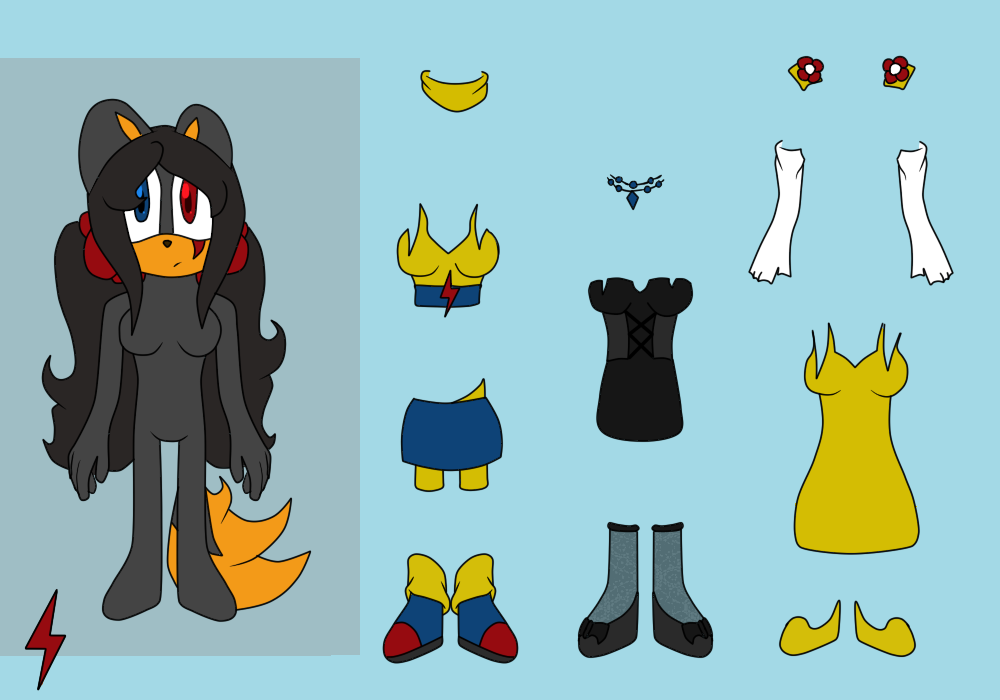 Description
I've spent two days working on this, and now it's done! It's extremely simple and the reset feature I was going to use isn't there (I plan to figure that out later) and it's smaller than I had intended (Scratch has a set stage size), but it's done! I'm thinking of making these a commission when I get PayPal, but sadly they'll cost $20-$30 (£12.81 -£19.21)
 due to how long they take to do. I might try some more and add features that allow you to change the character's expressions and backdrops, but that's only if people want that.
Anyway, this is Misteria with three of her main outfits. I've organised them into the default outfits, and they are really spaced out, but for the future ones, I might try and layer them so I can add more outfits in. I've also added Misteria's theme song into the background (sorry it only plays once, still need to work on repeating it), just because I can.

If you want to play it, the link is here - 
http://xxelectric-hybridxx.deviantart.com/art/Misteria-Dress-Up-game-551606785