Possible Yokai Redesigns
Possible Yokai Redesigns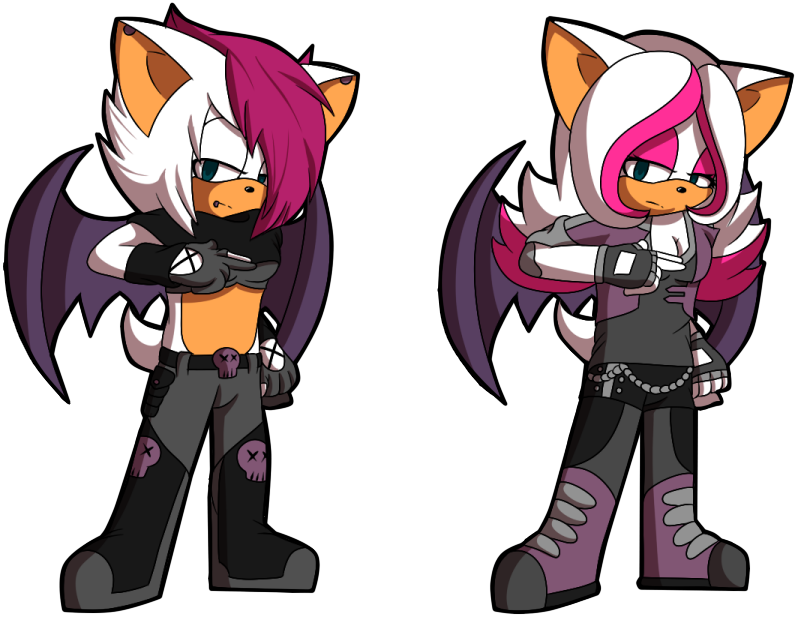 Description
So I've decided I'd keep Yokai as long as I gave her a serious background and a redesign.
I've made two possible redesigns.
The first was a complete redesign just using Yokai's colours (I darkened the pink though) and the second was more of an alteration to her previous design with a new outfit. I don't know which one I prefer yet. (the first one looks really masculine though which I really like)
As for her role, she's going to have been a previous ally of Misteria and Sephi when the two were with KUN, a faction of Strike's (mostly demon) army. I haven't decided if she's a demon herself or was a mortal ally like Sephi, but she was part of the 8 who organised a rebellion within KUN along with Misteria, Sephi, Monty, Orion, Daphnie, Loucetios and Zinc. After they escaped from KUN's internal battle, they 8 split up with no knowledge of where anyone else was.
Yokai remained in Soleanna to monitor KUN and make sure they didn't reform there, but their base of operations moved to Aquline with the other factions. Yokai became the 3rd target for Psycho, KUN's leader, after Monty and Misteria were captured. She was rescued by Trinity, the demon princess of the Labyrinth and was given sanctuary within Aquline's Demon Hunting HQ until Psycho was killed.
Yokai is currently a traveller across Aquline.
Notes:
-Yokai is not her real name. Her real name is unknown as she was taken in by KUN as a baby by Psycho who named her Yokai after her mysterious appearance and her white fur like a ghost.
-Yokai does not appear to have any powers, but she's an extremely strong flyer.
Vote on her better design here -
http://madametoaster.deviantart.com/journal/poll/6063062/