dragon automail reference
dragon automail reference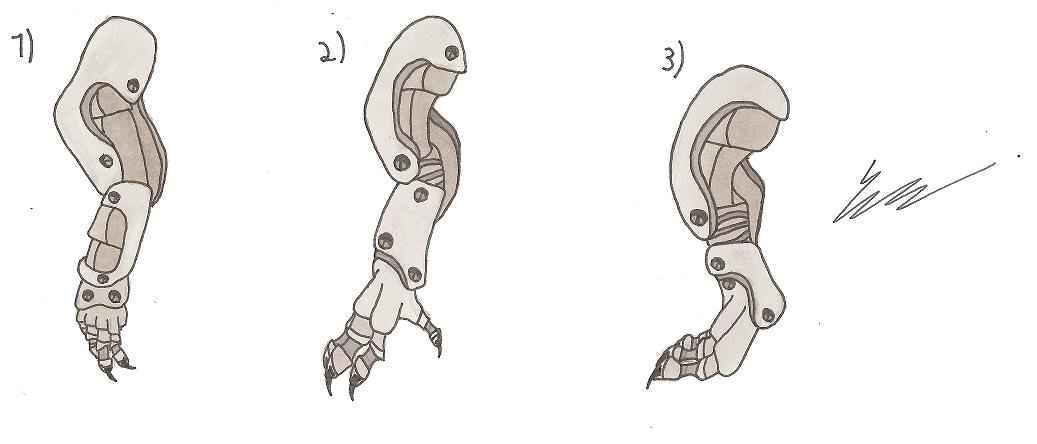 Description
I have been working on a edward elrich dragon so I made this for reference on his automail.


1) This is for a front limb abel to pick things up. Nothing really special.

2) This is also a front limb but this is often used a weight-bearing limb. The small piece conecting the top half to the bottom half is a spirng box used for lessening the strain on it when landing hard.

3) Basicly the same as the weight-bearing front limb only in a diffrent shape.