Dragon Cards
Dragon Cards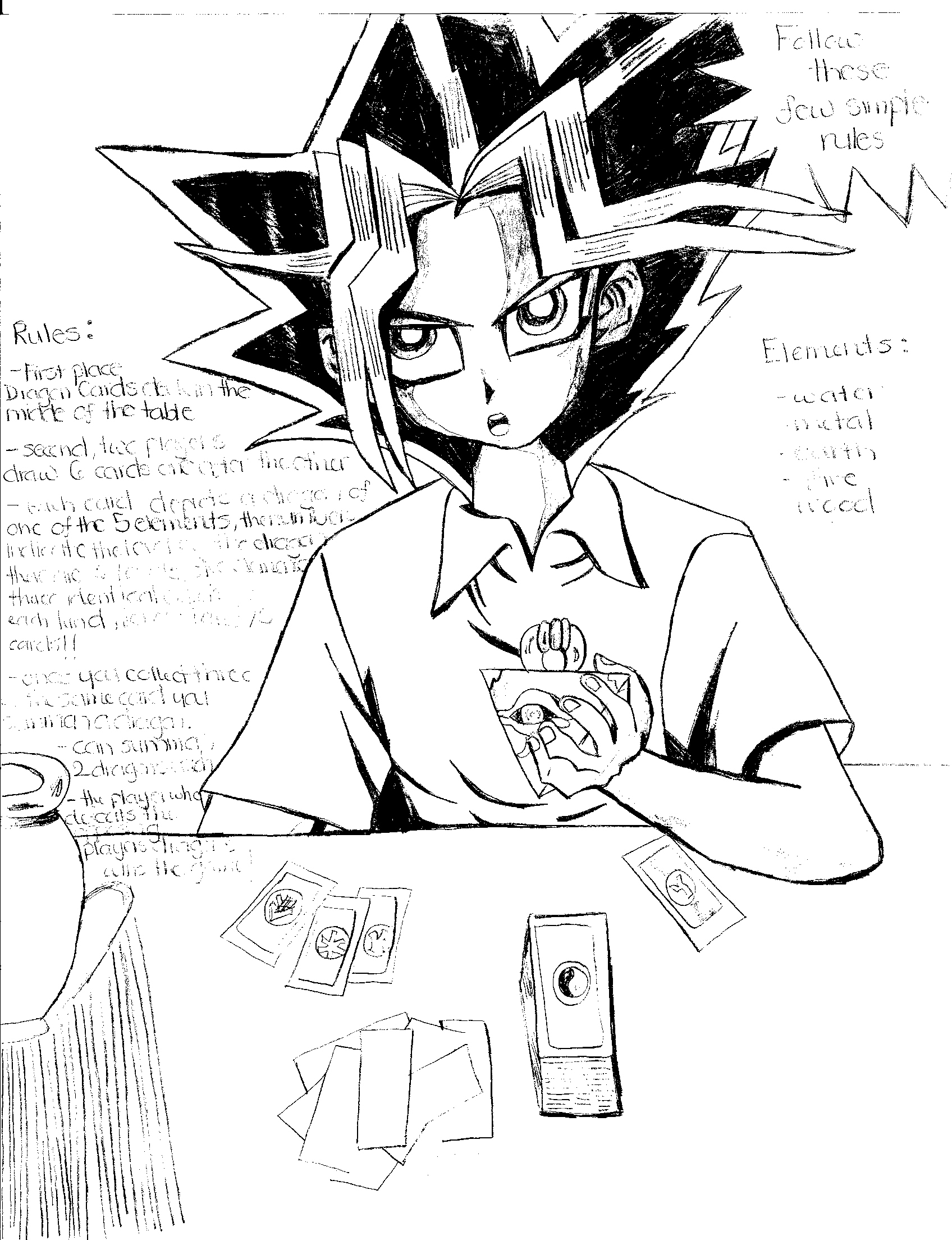 Description
Yami playing Dragon Cards ((in Manga))

Rules:
-First place Dragon Cards deck in the middle of the table

-Second, two players draw 6 cardsm one after the other

-Each card depicts a dragon of one of 5 elements, the numbers indicate the level of the dragon, there are 5 levels, five elements, three identical cards of each kind, for a total of 75 cards!

-Once you collect three of the same card, you can summon a dragon.

-Can summon 2 dragons each

-The player who defeats the opposing players dragons wins the game!

Elements:
-Water
-Metal
-Earth
-Fire
-Wood

Comments?