chibi-suke...
chibi-suke...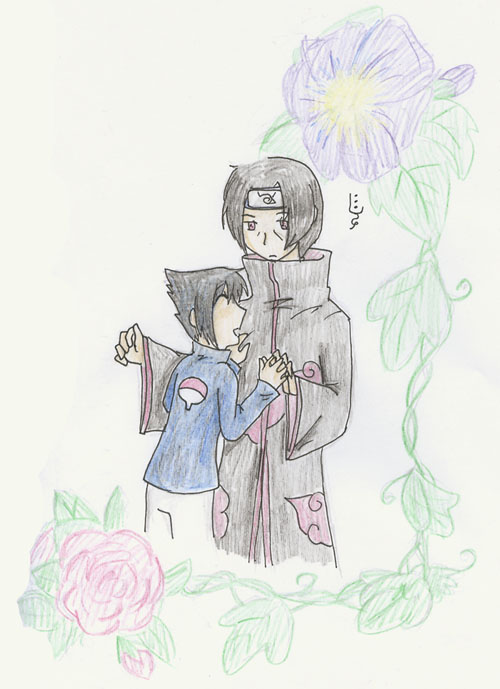 Description
I seem to have died here... (spending a lot of time on her deviant :Paperclipluver)  So here is a sweet fluffy Itachi/Sasuke moment for you.
I realized after I drew this that Itachi joined the Akatsuki AFTER killing everyone (therefore, sasuke would not be happy to see him, but w/e.  Sasuke looks young anyways)
I'm so glad i copied this before i killed the original.  Damn watercolors.  Paints hate me.  I hate them.  >.
General Info
Comments
0
Media
Colored Pencil / Crayon
Time Taken
dunno
Reference