Death Note vs. Monster
Death Note vs. Monster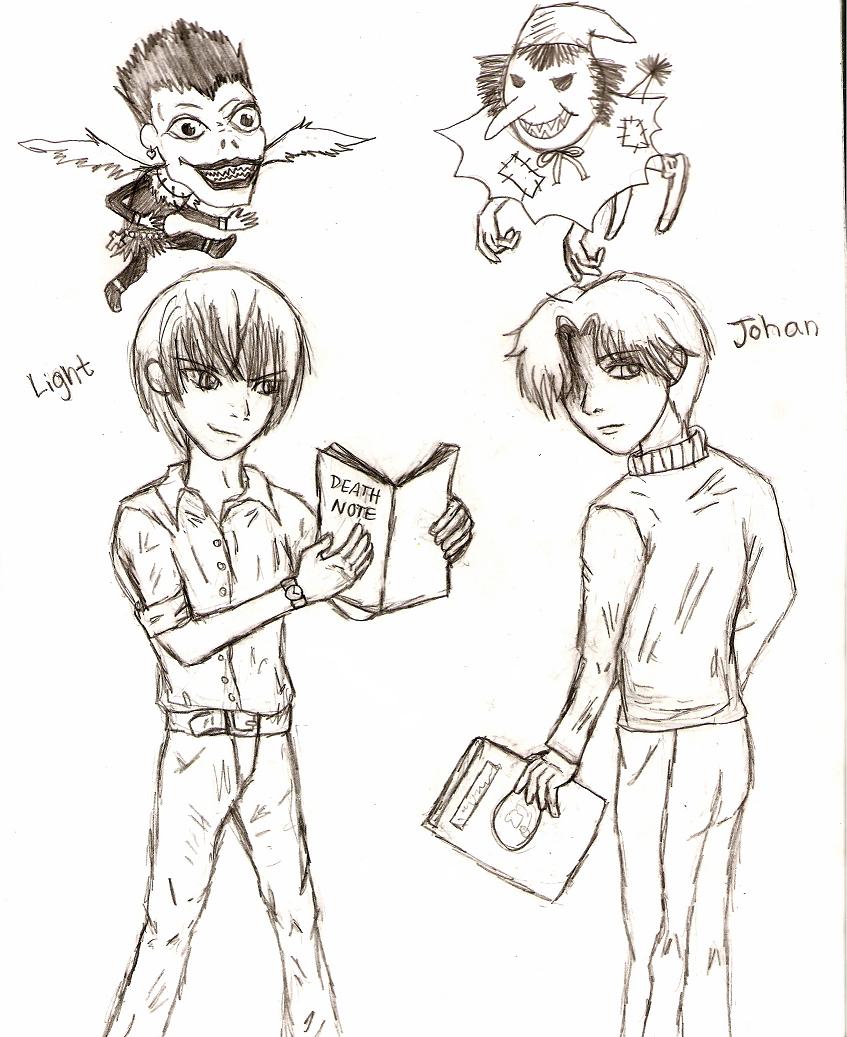 Description
Here's a sketch of Johan Liebert from Naoki Urasawa's Monster and Light Yagami from Death Note. Also featuring Ryuk and the Nameless Monster in the corners.

When I was watching Monster the first thing that came to mind was a comparison to Death Note. Apparently I am not alone. Both of these guys are insane in there own unique ways. I cannot which one I like better than the other (because they are different), but I will say if Johan had a show down with Light he'd probably come out on top. That's just my opinion though.

This did not come out like I hoped so perhaps there will be a redo in the near future. I did this with a broken hand as well though lol

Hope you enjoy at any rate!