Clay Bailey (present for Animeer1414)
Clay Bailey (present for Animeer1414)
Clay Bailey (present for Animeer1414)
by
zopponde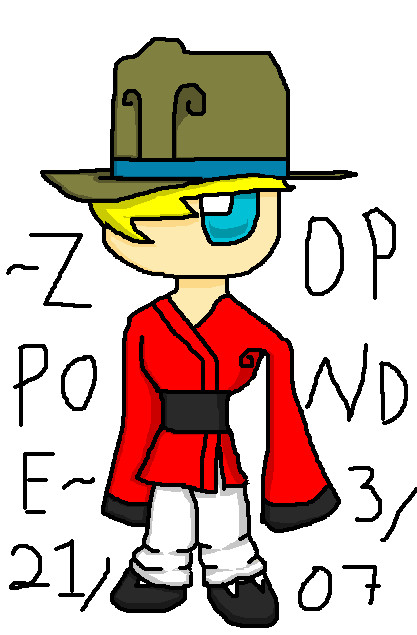 Description
HAPPY (over-belated) BIRTHDAY!!!!!

And I am really, really, really, REALLY, INCREDIBLY sorry for being so freaking late. It's submitted eleven days after your birthday, and if this takes half as long as the last MS Paint picture I submitted, it probably won't even be officially posted in the right month. I put the date in the background, and THAT is the date on which I submitted this work, and THAT is the date that should be considered to have been given to you.

I'll draw more pictures for you, to make up for the fact that, well, this is the only present I've given you for...a really long time...*cough*...and this one's also pretty late. Really, I WILL make more for you!

Strangely, I think it's more likely that I'll be submitting more XS Fanart than expected. For those of you who may, for whatever reason, be waiting for me to write more with my Fruits Basket fanfic or the pictures for it that I promised, I am really incredibly sorry. This had just enough more priority that I had to do it first.

And yes, his clothes are too big. But I think it looks better that way. Furthermore, changing that would be far too troublesome.

Please enjoy, especially Animeer, assuming that I haven't bored you too much with my ramblings. Everyone tells me I'm too quiet, but that's just because they don't know me on the internet.