Potter cast conquers Olympus - part II
Potter cast conquers Olympus - part II
Potter cast conquers Olympus - part II
by
AgiVega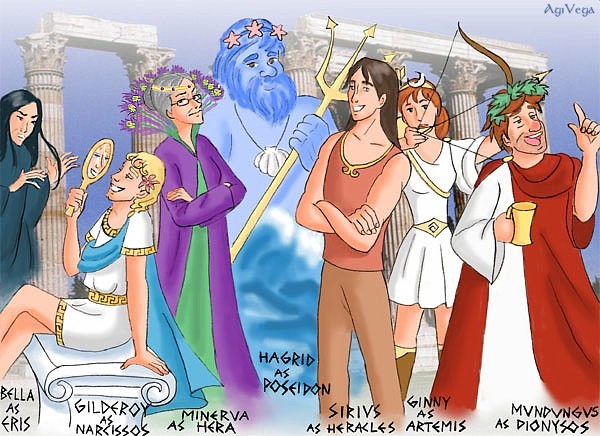 Description
Sister pic to my other Olympus one.
In case you don't know, Eris is the goddess of discord who caused the whole Trojan war. Narcissos is a minor god who fell in love with his mirror image (who else could it be than Gilderoy Lockhart?) As for Heracles, he was only a half-god, but he got accepted to Olympus after he died (sniff, poor Sirius...)
I know that Minerva should have been Athena, but I already did Athena as Hermione in the first Olympus pic, so... I needed to find another Greek goddess for Minerva.
General Info
Comments
27
Media
Digital drawing or painting
Time Taken
Reference