Present for me New Bud, Hyperstar90
Present for me New Bud, Hyperstar90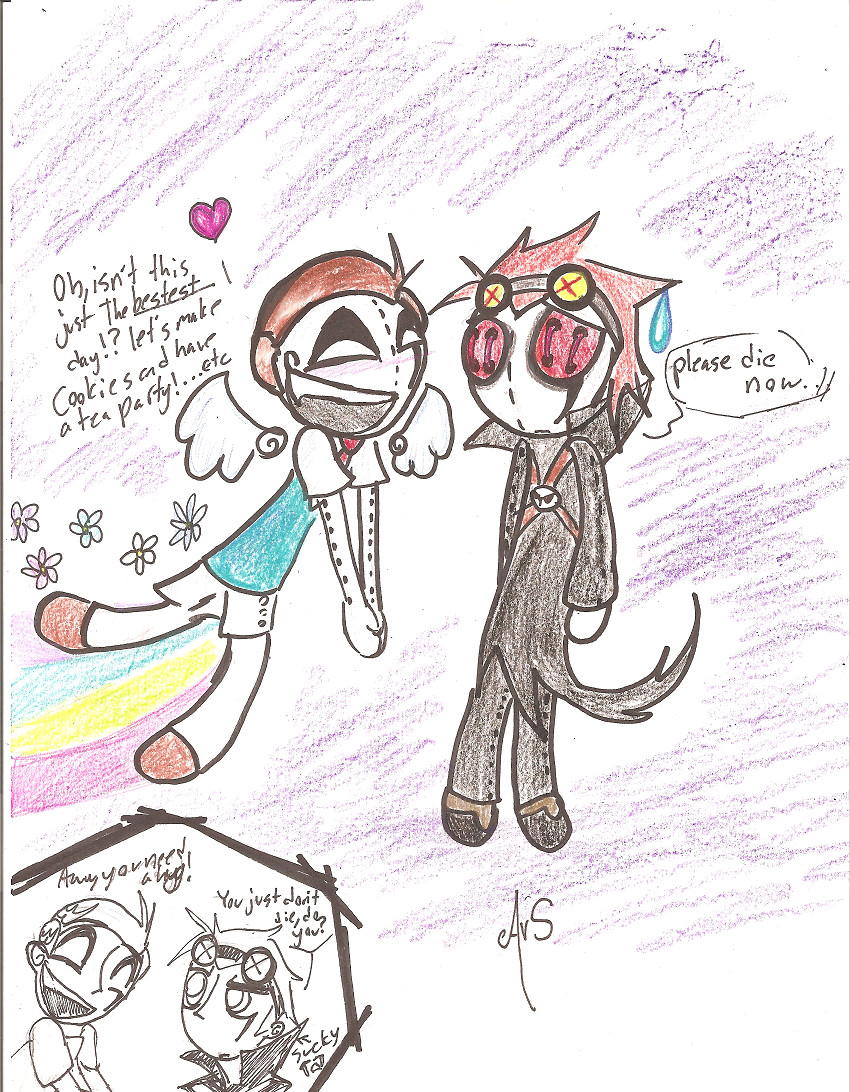 Description
FOR YOOOOOOOOU! yeah, I know the Jack and GoodJack at the bottom suck, but eh. I hope you like! oh, GOOD JACK IS NOT WEARING SHORTS!! THAT'S THE BOTTOM OF HIS WHITE SHIRT!
 
GoodJack Plushy: Oh, isn't this just the bestest day!? Let's make cookies and have a tea party and....etc
 
Jack Spicer Plushy: please die now.
~~~
GoodJack: AWW! You need a hug!
Jack: you just don't die, do you?