King Of Lullaby
King Of Lullaby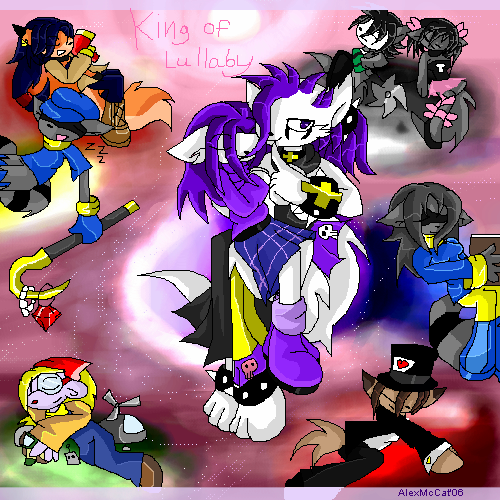 Description
This was sooooo fun to make x33.Pwetty colors.
Sly,Carmelita,Penelope,Amery,Morgan,Satinka,and Kiyoshi are chibis by the way.Sleeping on colorful clouds x3.

By the way thats De Noel holding De Stole x3.I wanna see what he looks like when hes not on all fours or whatever o:.

Fear the brightness,and colorfulness of this picture!o:

Sly,Carmetila,and Penelope(c)Sucker Punch
Morgan(The girl raccoon)(c)Tsunami93.Do not rip-off her character Morgan or I send Alex after j00 >o.
De Stole,De Noel,Amery,Satinka,and Kiyoshi(c)Alex_McCat

By the way.Its my second time on drawing Carmelita and Sly.First time drawing Penelope :3.