I'm Coming...Just wait a little longer-Alphonse
I'm Coming...Just wait a little longer-Alphonse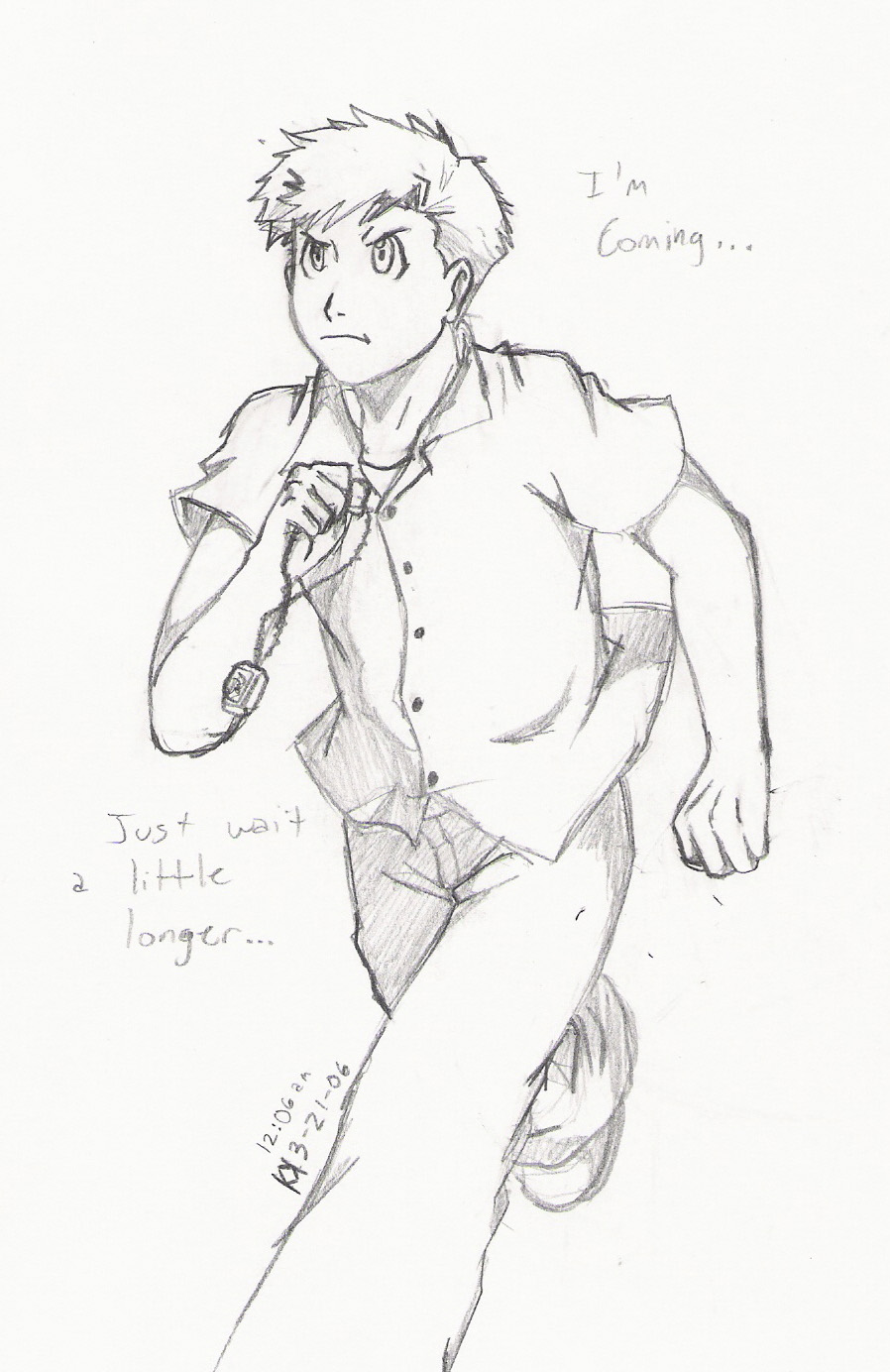 Description
as you can see by the date it's quite old. I just loved how thi-HOLY CRAP LONGER TITLES!!! dA never allows that!! I fit the whole dang thingy!! Everyone on dA who saw this was all "HOLY CRAP THIS IS ALL AWESOME AND WHAT ELSE I COULD RAMBLE ON ABOUT!! Well, if you want to see what they really said>>http://www.deviantart.com/deviation/30841595/ ta dah. As I was saying before I interrupted myself: I just loved how everyhting came out. My pencil co-oped in drawing him. But of course, I cheated. I used reference from anime mags =3 oh well...so bleh...I could have done a full-body thingy, but since I'm lazy, I didn't :P

Alphonse is © Hiromu Arakawa
Art is © me not you
NO SHORT COMMENTS, CRITIQUE, OR STEALING!!