TB's B-day (preview)
TB's B-day (preview)
TB's B-day (preview)
by
Ana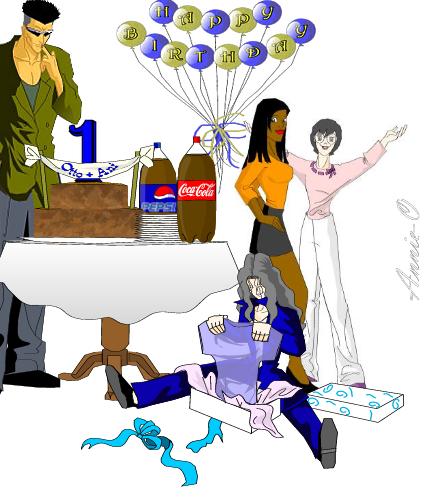 Description
Now, now; don't get any excited. We just sort of done with this sh*t (no promises because it will kill our mojo and bad luck may strike, again). This is just to put something in my FAC gallery. Hope you all like it.

Everything is mine; Otto's pic was from another that apparently came up too small and when i pasted in the new one, kinda ruin the idea. I have to make bigger pics so the idea doens't go down the drain. It's a lil' late here, and we're busted.

BTW, it's the main page of their site.
General Info
Comments
3
Media
Other digital art
Time Taken
Several months (too busy).
Reference
Cliparts and recycled old pics