DS 2: Sing Me a song
DS 2: Sing Me a song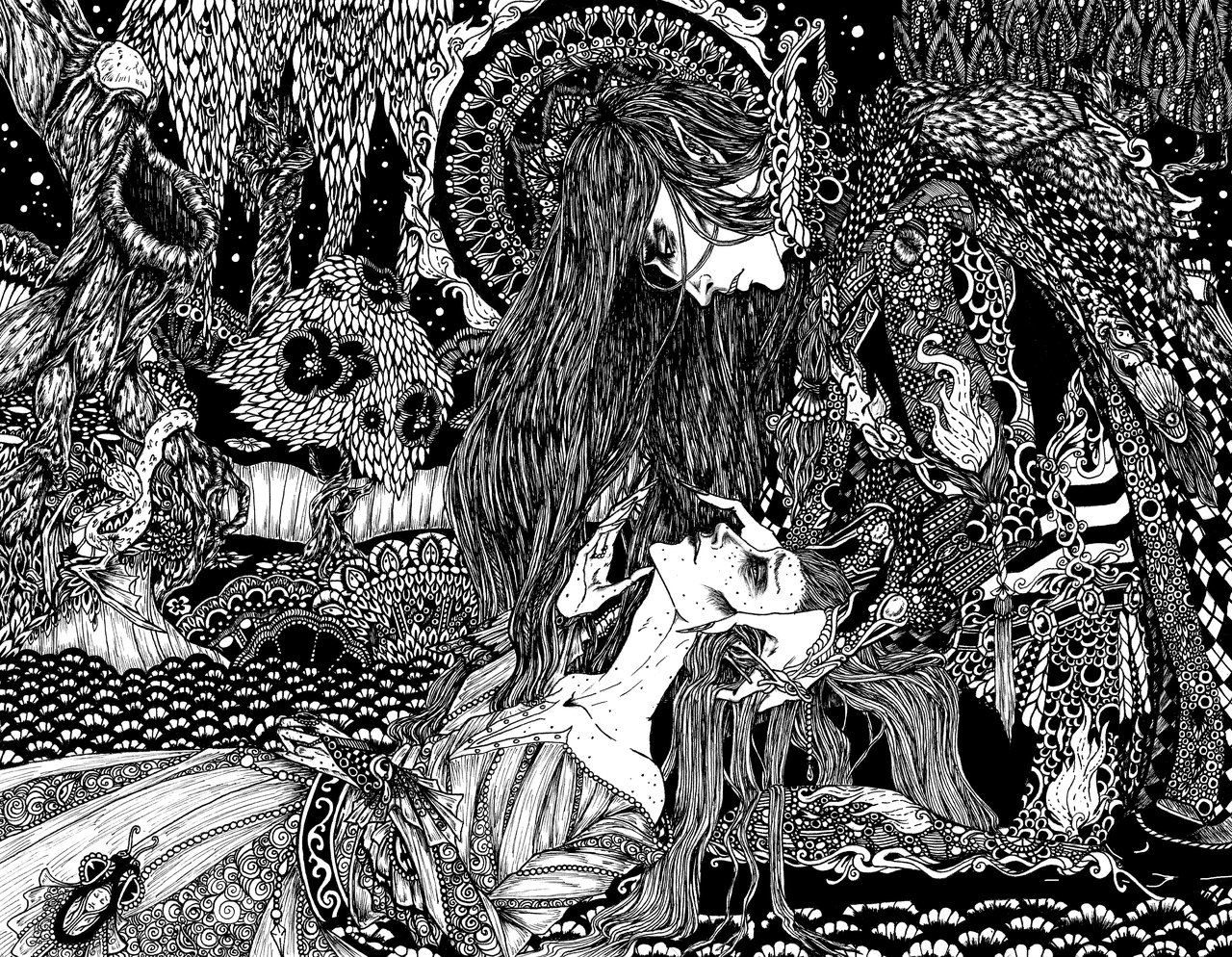 Description
Second image in an angbang art series I'm working on.
---


"You remind me of someone who sang to me so very long ago... Will you sing for me too?"

In time Melkor eventually breaks out of the void, grabs him some fancy Arthurian armor and goes on a tyrad against anyone and everyone that sent him there in the first place... or anyone who didn't.  He aint real picky. Revenge is revenge.  After he's made himself known and enjoyed a bit of bloodshed his thoughts would surely turn to ever dutiful Mairon and look for him.  Eventually he'd find his wilted little Maia haunting the shadows of some forest. 

Deaf, dumb, and blind of the world and still rather senseless to such a point he doesn't even recognize his former master, Mairon asks the stranger if he'd sing him a song.
General Info
Comments
1
Media
Ink or markers
Time Taken
Reference