Dunkelritter
Dunkelritter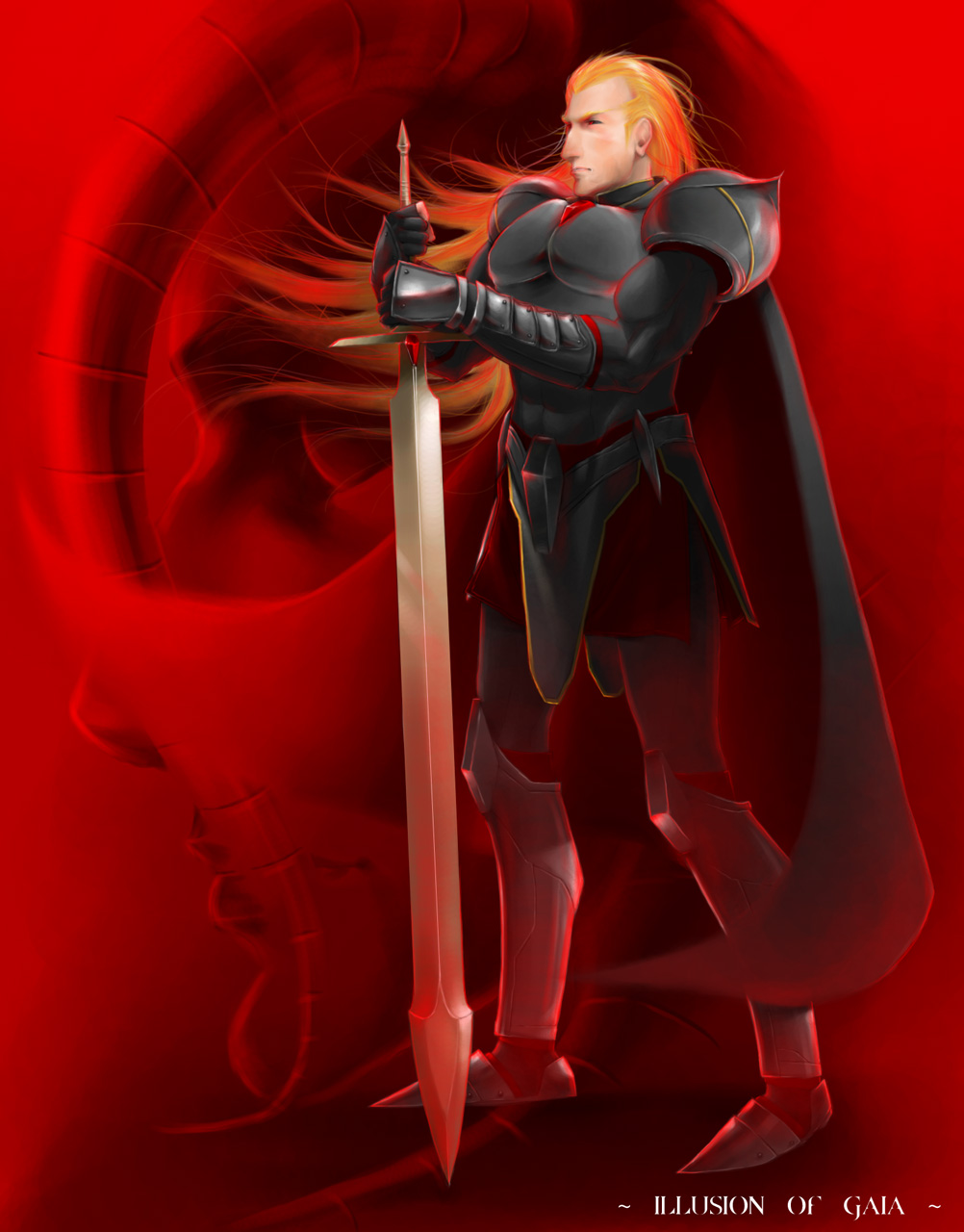 Description
Dunkelritter = Dark Knight

This is from another old and not well-known SNES game. I also decided to add Gaia in the background because the red on its own was too bright.

Since I didn't find any official artwork, I only looked at the sprite, and added stuff on my own. For example, I made his pupils black; you couldn't have told from looking at the sprite itself.