Infinity
Infinity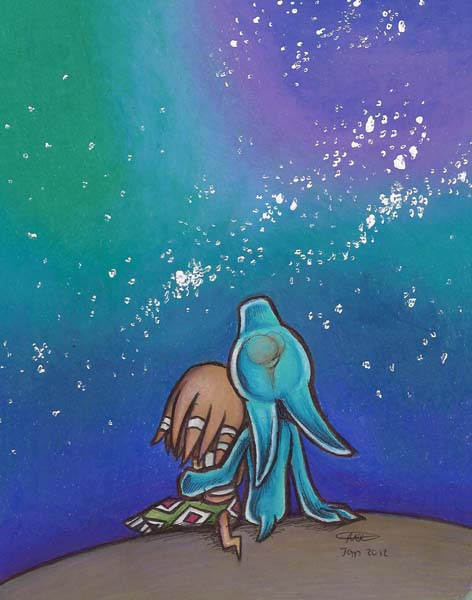 Description
First submision on this new account!
Yaaaay!
And I wanted to submit my OTP.
Sorry if you don't like them as a couple... wait, why am I apologizing for?
I ship them, okay? I know it's a bit unorthodox but hey! each to their own, right?
The reason why I ship them so hard is because there is a lot of "Beauty and the Beast" to it, you know?
Everyone thinks Chaos is a monster, a cold-hearted killer... everyone but Tikal, who can see the good in everyone, even in the God of destruction. 
I think that's just beautiful, seeing beyond appearance and caring so deeply for each other, THAT'S what love is about!
And just to be clear: I don't ship them in a ... er... sexy kind of way, it's not my thing and definetly not what comes to mind when I think about these two.
Deviantart: 
http://who-stole-my-name.deviantart.com/art/Watching-Infinity-346373821
General Info
Comments
5
Media
Colored Pencil / Crayon
Time Taken
4-6 hours
Reference