Dator vitae
Dator vitae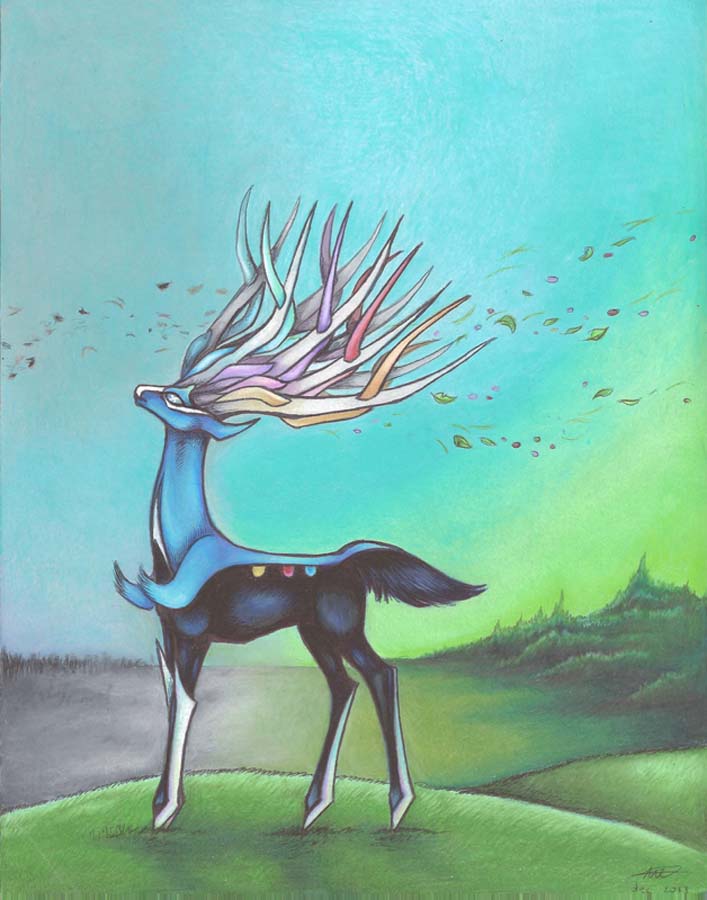 Description
Dator vitae

Life giver
Xerneas

​He is such a beautiful Pokemon, and has such a mystical aura to him...  like a pagan deity.
... I know that as a legendary, Xerneas is genderless but I feel more comfortable using male pronouns because antlers are usually a male thing.

I wanted to make that life-bringer theme clear, notice how the ashes turn to leaves or petals when they pass through his antlers? no? Yeah... it's a bit hard to notice and my scanner is to blame... that HD piece of ... plastic... is a bit hard to operate and I have no idea what I'm doing half of the time... 
ANYWAY!

Pokemon X really surprised me, I wasn't expecting the story to be so deep and engaging! it's now ranked among my favourite Pokemon games of all time.