Return the world to ZERO
Return the world to ZERO
Return the world to ZERO
by
Antares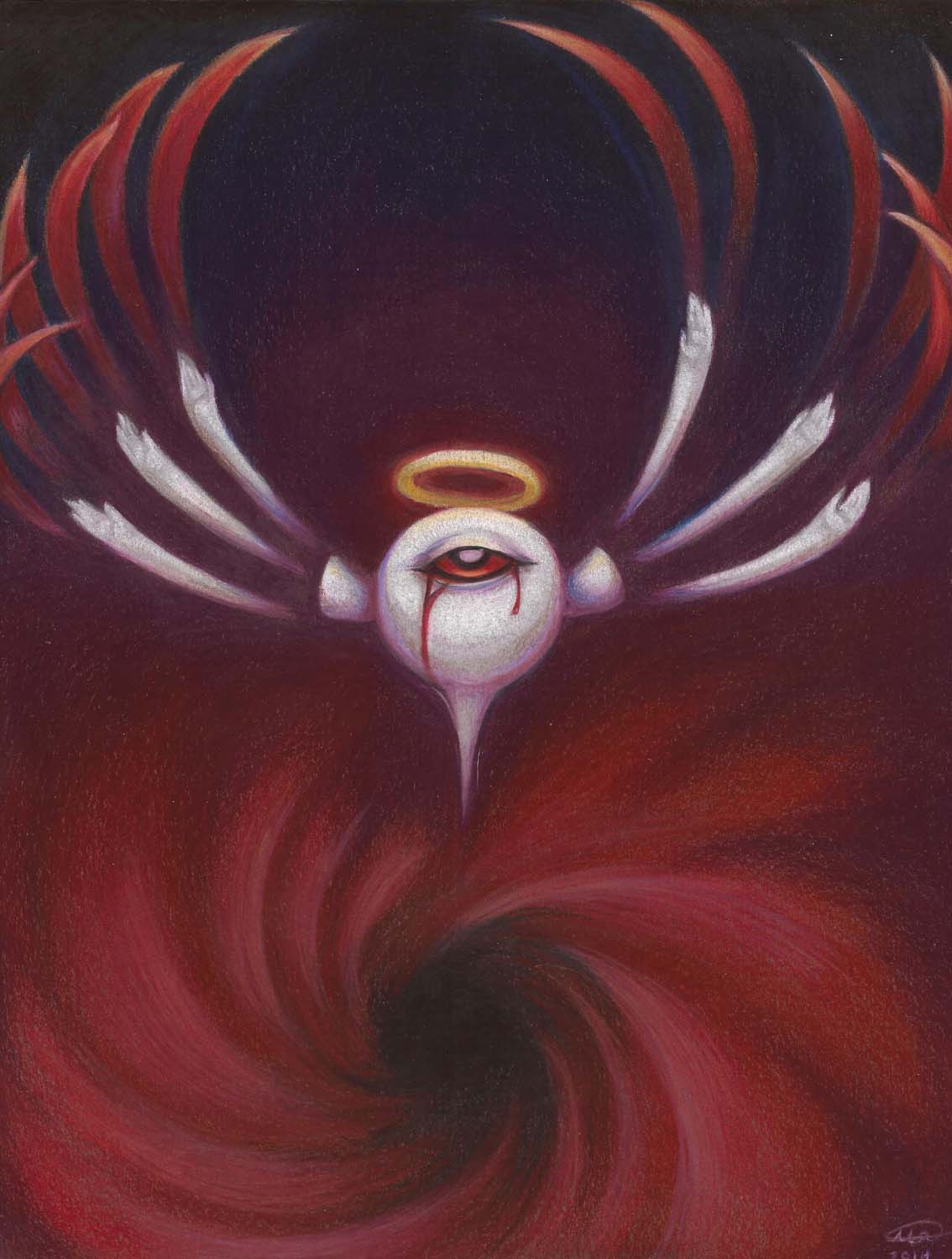 Description
"You denied my happiness and now I shall return the world to ZERO to NOTHING, because if I cannot feel joy no one ever will"
Zero Two
The master of Dark Matter.
I did no line art or inking for this one, it just, kind of... materialized itself.
It's hard to explain, I finished this one in a single day but I worked on it nonstop and while I was doing it I had a really weird sensation of unreality, as if this was not really happening.
Fitting for a being that wants to fill the universe with nothing, when you really think about it, 02 is pretty unnerving... bad guys are usually depicted as dark, fiery-spiky tanks that just scream EVIL from the first glance, but this one? he looks almost benevolent and it seems to glow in a place filled up with dark matter... which is supposed to absorbs light completely!
It exudes power in a way that has nothing to do with physical strength, besides, we know nothing about it's true motivation the only thing that is certain is that it can control dark matter and that it's spreading it across the universe. I get a "fallen angel" or "corrupted deity" vibe from him, like something that is trying to destroy the universe for some supposedly righteous purpose rather than conquering it out of ambition.
... I have no idea why I get so inspired by games meant for kids, but the absolutely amazing song that plays during this battle may have had something to do with whatever it was that inspired this piece.
In fact, the  phrase I opened this description with came from
THIS
beautiful cover of that song.
By the way, how come there is no Kirby
category on this site?
Oh well!
EDIT:
Never mind! the admins (or whoever is in charge) fond it for me! THANK YOU FOR THAT, GUYS/GIRLS! :)
Kirby 64: The Crystal Shards, Zero Two character, design, etc. © HAL Laboratory/ Nintendo
Original song © Jun Ishikawa
THIS
Inspiring, epic masterpiece © Videogame Music Choir  
General Info
Comments
7
Media
Colored Pencil / Crayon
Time Taken
24 hours
Reference