Ada Wong
Ada Wong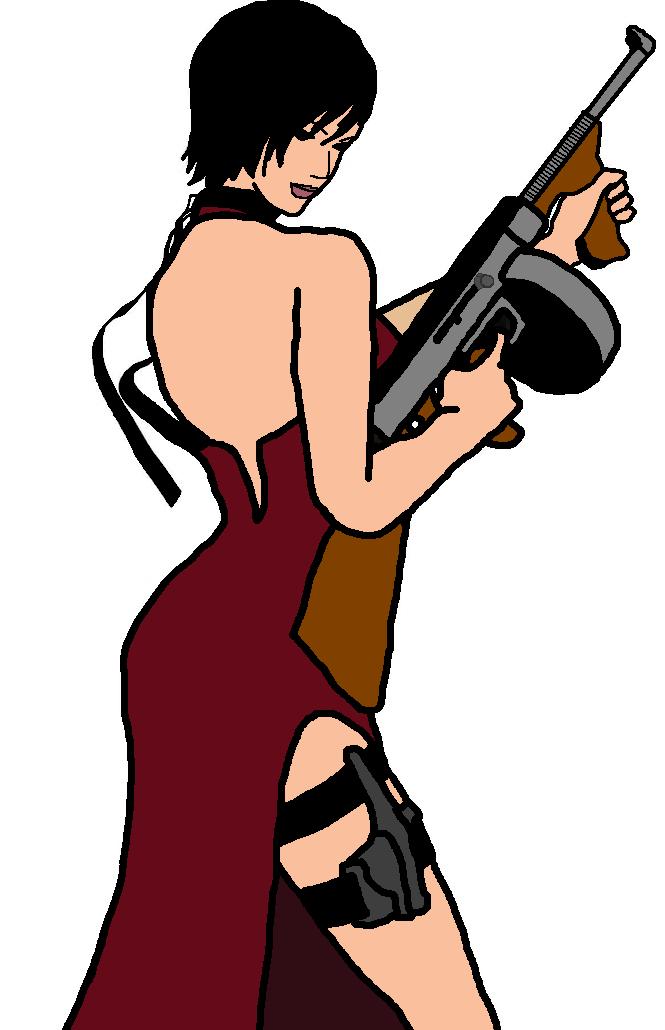 Description
This is the 4th piece I have done in paint, with the first 3 being of Auron from Final Fantasy 10, and Zelda. This one was actually started before my Auron #2 and my Zelda pictures, I just always got frustrated with it. Anyway, it's of Ada Wong (obviously) who is by far my favorite Resident Evil character.

It was done in Microsoft Paint, with a mouse. And of course, since this was originally .bmp, when I converted it to .jpg, there was some blurring of colors, but the original is all solid.

I think this is the worst one I have done so far, but I am still pleased with it. There were just some things I couldn't do with it for whatever reason. Maybe I wasn't steady or maybe it's because it is now December and I do these in the basement of a Minnesota house.

As for upcoming pictures, I am working on one of Rude and Reno from FF7. I hope to do ones for Cloud and Vincent, and have already done a good face for Sephiroth. After that, I am thinking something a bit more dark, either somethings from Diablo 2, Bloodrayne, or Devil May Cry.

Please leave a comment if you liked it, and check out my other pictures if you desire.