Angelic Perfection 1
Angelic Perfection 1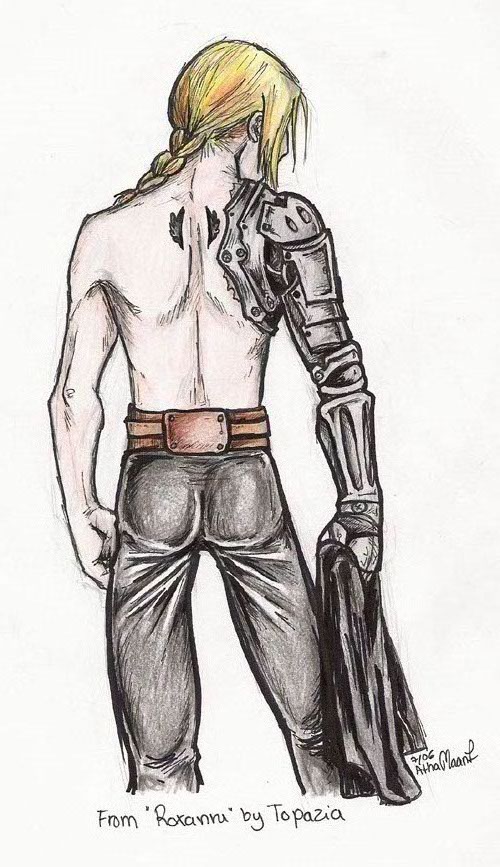 Description
This pic is based on Tapozia´s fic "Roxanne".
Edward has never been a dog of the military. Alphonse has come back to normal, but he´s deadly ill. To be able to pay their rent, food and Al´s medicines Ed sells himself in a whorehouse Angelic Perfection. Every worker as angel wings tattooed on their back, as a ID mark.
Here Ed shows of his tattoos to a VIP customer.
Read the fic "Roxanne" from address
www.fanfiction.net/s/2695504/1/
I have author´s permission for making fanart from her fic.