KH Tarot: The Chariot
KH Tarot: The Chariot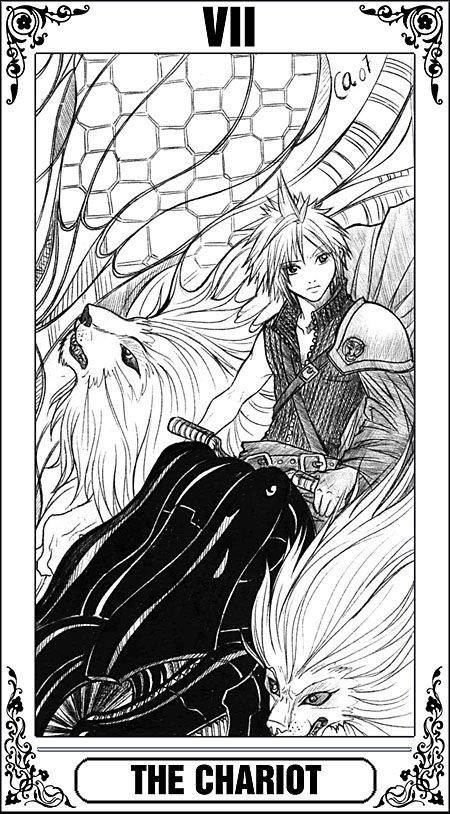 Description
There should be 6'th card, but I'm going to skip this card for now and post it later... (I'll explain later why...)
7'th card - The Chariot. I replased the real chariot with motorcycle, hehe...
Meanings of this card are really good - Triumph and victory, decisiveness and ambition in achieving one's goals. A period of struggle ending in worldly success. Self control, effort, perseverance. But in reversed - Reversed - a disregard for others, envy, avarice. Loss of control and chaos in one's personal life possibly due to personal flaws. Imbalance. Destruction.
I think, Cloud fits ok.