KH Tarot: Judgement
KH Tarot: Judgement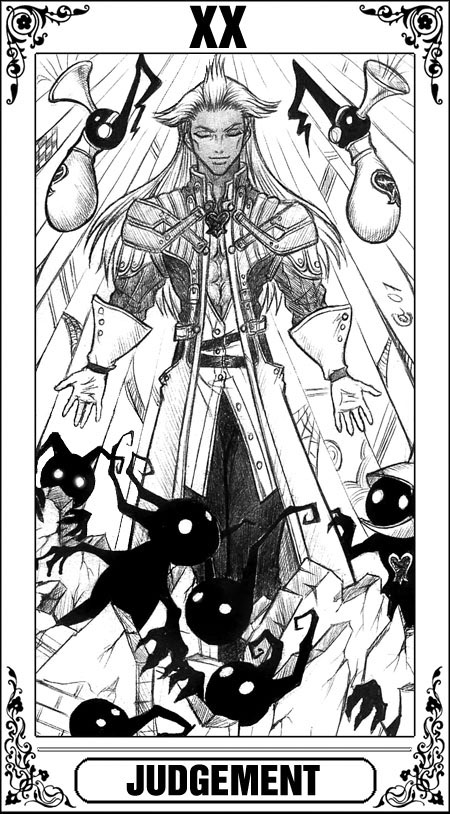 Description
Card # 20 - Judgement. Also known as The Spirit of the Primal Fire. It shows the Angel of death who awakes dead ones to the Judgement day.
Divinatory meanings - Changes and improvements. Joy in accomplishment. Awakening. Rebirth. Sometimes indicates important pending decisions that will change the pattern of life for the better.
Reversed - Stagnation. Delay in concluding a series of actions. Fear of change and sometimes fear of death. Lack of progress due to lack of important decision making. Loss and separation, not necessarily permanent. Guilt.
Why did I choose Ansem? He doesn't fits really well to the meanings of the card. But he looks so good on this as Angel of death!