Half-life? Episode 2
Half-life? Episode 2
Half-life? Episode 2
by
B1x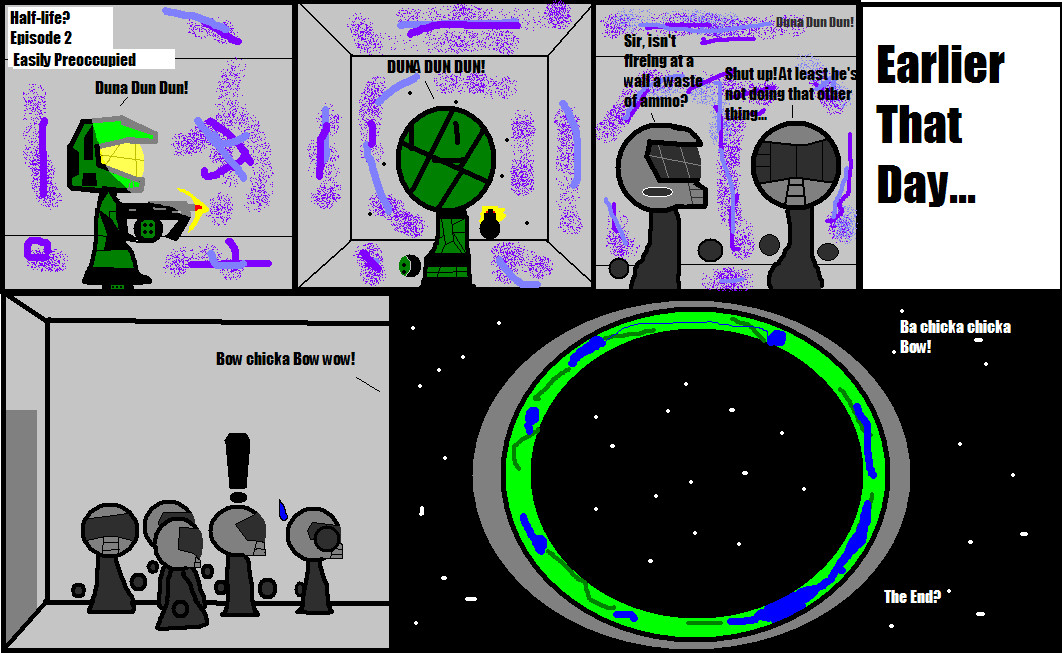 Description
SPOILERS FOLLOW BELOW, READ COMIC FIRST!!!
Episode 2! YAY! As I said before, this sieries documents what happend with each of the characters in a comic V1k and I are going to make, BEFORE that comic starts. Its sortof a prelude. This is the one for master chief. (The Purple stuff on the walls is Covie blood)
Bow chicka bow wow is from Red Vs Blue, its supposed to sound like the music in porn movies.