In Dream Then Reality
In Dream Then Reality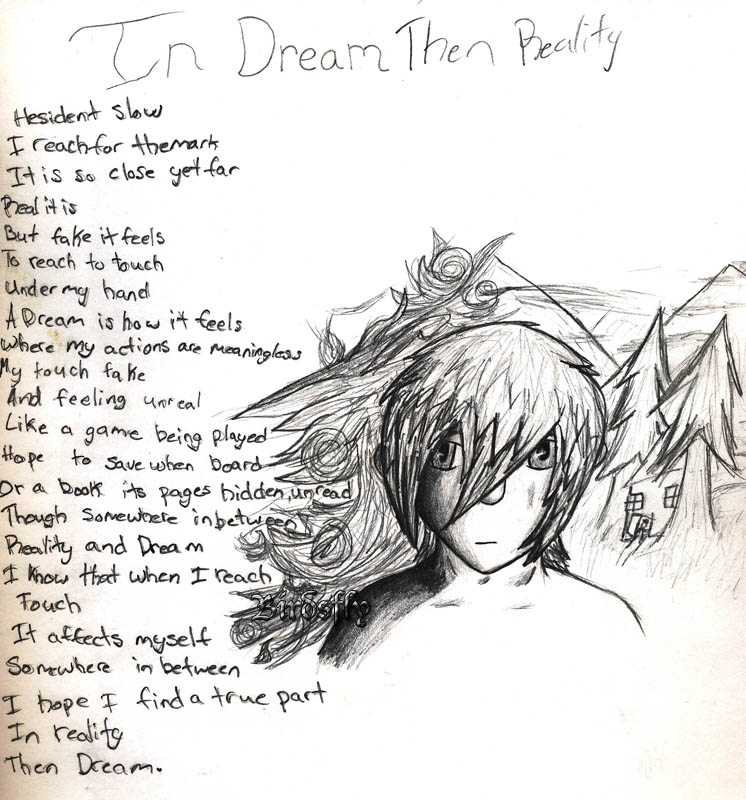 Description
This is just a poem I thought of during class last semester. If you don't get it read it again still don't get it just ask its pretty self explanatory but still sometimes poetry makes no sense to people.
Poem!
|
V
In Dream Then Reality.
Hesitant Slow,
I reach for the mark.
It is so close yet far.
Real it is,
But fake it feels.
To reach to touch
Under my hand.
A dream is how it feels,
Where my actions are meaningless,
My touch fake,
And feelings unreal.
Like a game being played
Hope to save when bored.
Or a book its pages hidden, unread
Though somewhere in between,
Reality and Dream,
I know that when I reach…
Touch
It will affect myself,
Somewhere in between.
I hope to find a true part
In Reality,
Then Dream.
Originally posted here ->
http://www.fictionpress.com/s/2787110/1/In_Dream_Then_Reality