Eshe and Ryes - Victorian Style
Eshe and Ryes - Victorian Style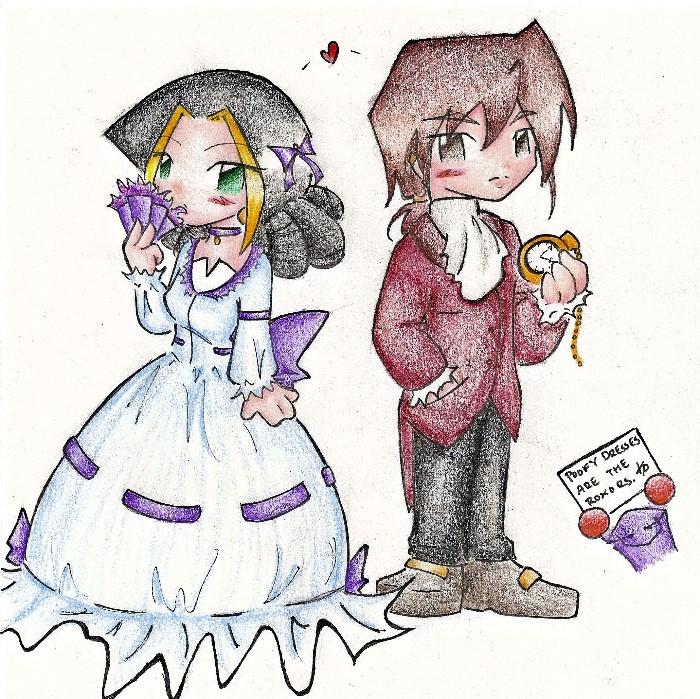 Description
Hello FAC.<br />
<br />
This is Bob, once again taking over for Black Breeze.<br />
<br />
Yes, I know, you are weeping with happiness of my return. I am sorry I could not come to your aid sooner. Black Breeze is truly a savage among the beasts.<br />
<br />
This picture was created during an assembly at school. BB having a great admiration for it, she continued to work on it until it was colored.<br />
<br />
She apoligizes for the poor scanning quality, but hopes you enjoy the picture.<br />
<br />
I am no longer a purple bunny. Rejoice.