For AnimeMangaLover
For AnimeMangaLover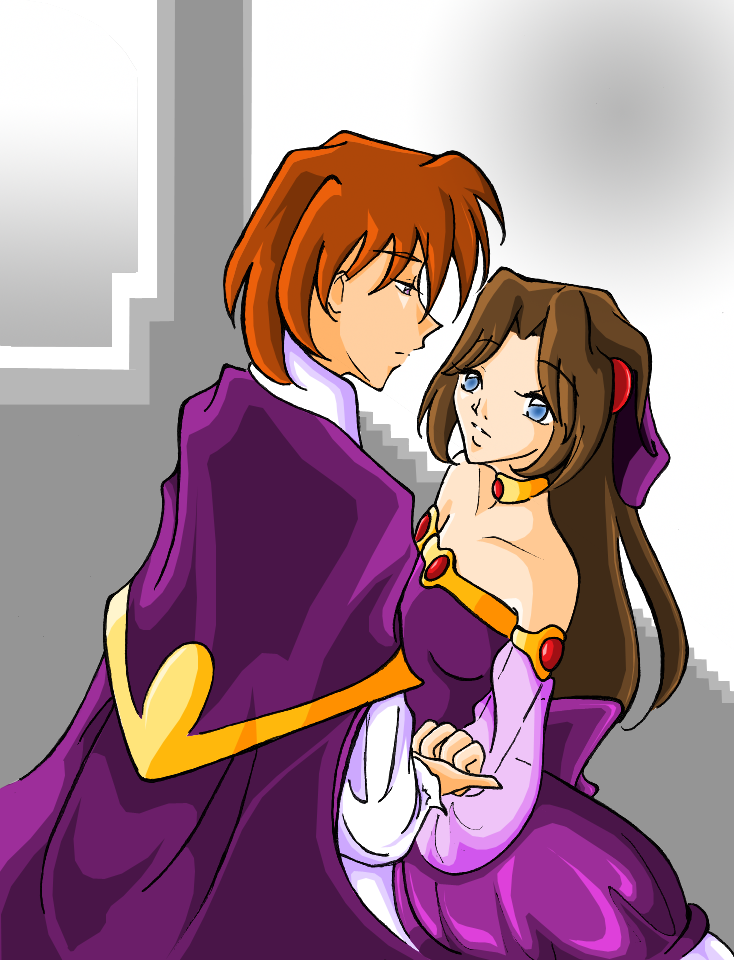 Description
HAPPAH BIRTHDAY!!!

This is my gift to AML for her 16th birthday [according to her profile]! Yay, whoo hoo!

These are her characters, Princess Ares and Lord Azshiu, who I'm totally digging right now. [too bad Mr. sexy is already taken xDD] They come a land called Arasya, where very fashionable clothing and really cool hair are abundant. xD

Anyway, I always wanted to draw them, so here they are! [the dress was a combination of all the dresses I've seen Ares wear, so I hope it looks good. And as for Azshiu... Well, he has a cape. And you can't see his front. Nothing much to it. D:]

I also realize that the background is teh ugly, but who cares. Concentrate on the two love birds, for crying out loud.

I know that my coloring sucks too. But if you want to see some quality digital coloring, go see AnimeMangaLover. She rocks my socks, babes.

So, I hope you like it, AML, and happy birthday dearie!