Haast's Eagle and the Moas
Haast's Eagle and the Moas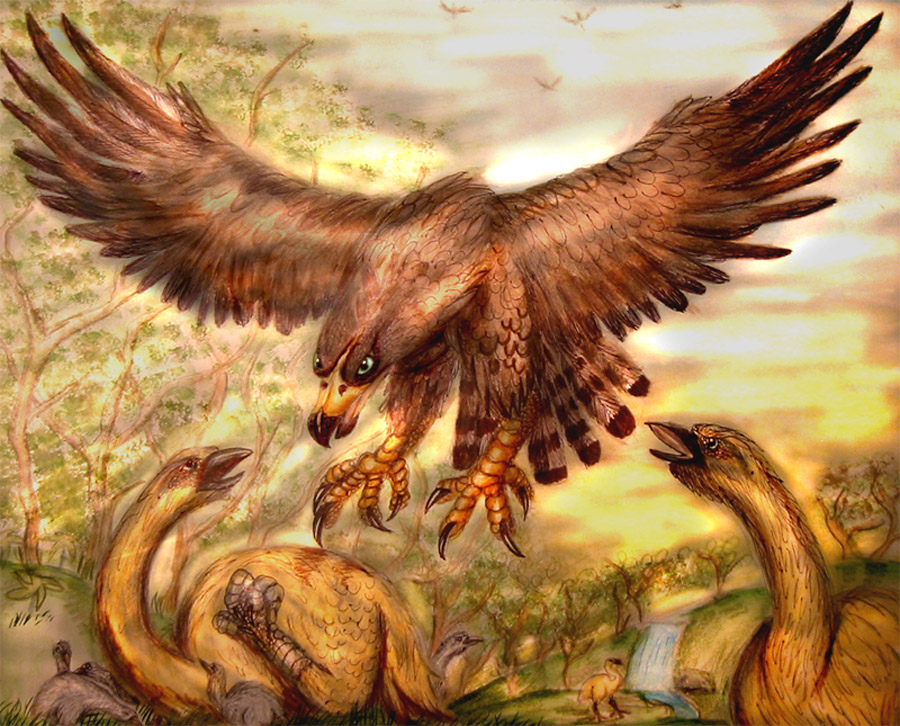 Description
The Haast's Eagle lived in New Zealand about 700 years ago. It is thought to be the heaviest flying bird ever to have evolved. It's diet consisted mainly of the Moa, another New Zealand bird that resembled the Ostrich and Emu in appearance. <br />
<br />
In my picture I tried to recapture a scene from the past of a Haast's Eagle attacking a mother Moa who is trying her best to protect her five chicks. The father is attempting to scare off the eagle. Who wins, that is up to your imagination!<br />
<br />
Comments and suggestions please!