The Wizard of Oz?
The Wizard of Oz?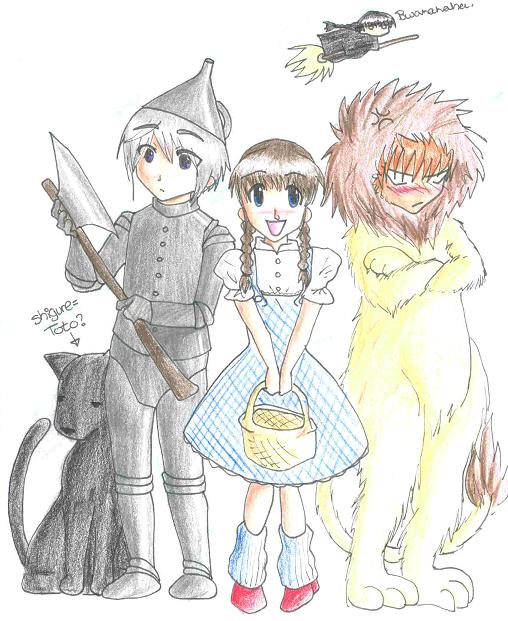 Description
Haha.

So we have Tohru as Dorothy,
Yuki as the Tinman (as inspired by his hair),
Kyo as the Cowardly Lion ("You don't need to be afraid of him. He looks fierce, but he's just like a big kitten!"),
Shigure as Toto,
and Saki as The Wicked Witch of the West (she's flying around in the back somewhere).

Wizard of Oz is on the mind.
Especially since we have, oh, 2 days till showtime hahaha.

Anyway, I hope you enjoy this piece of strangeness.
General Info
Comments
13
Media
Colored Pencil / Crayon
Time Taken
Reference