The Sound of Music
The Sound of Music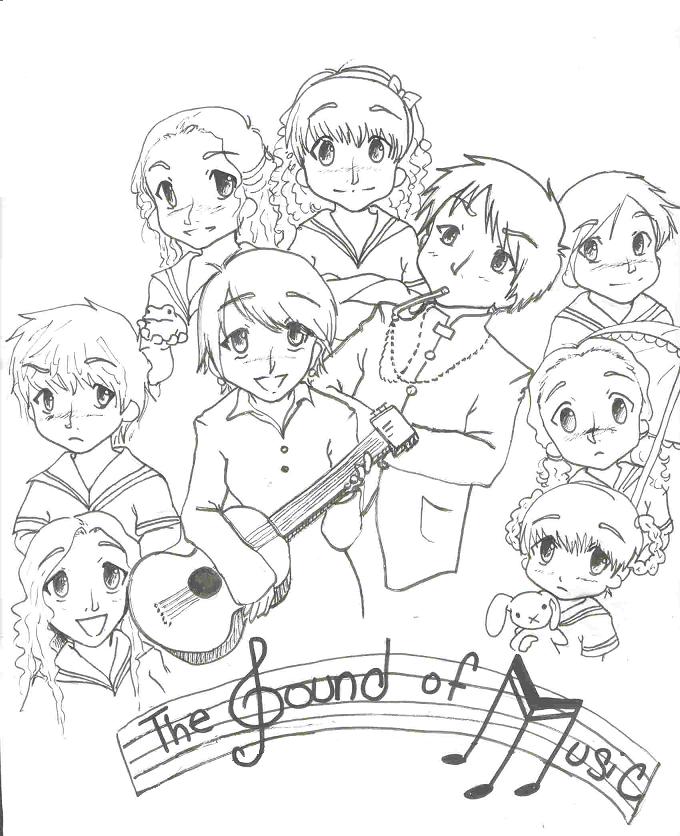 Description
Ah, yes, finally I outlined something!
I figured if I didn't it would end up looking awful on here.
So I sacrificed my love of the sketchy look for you all.
Feel special.

My school did The Sound of Music in October,
and I began drawing this ... the day after ...
I finished it two weeks after that, hahaha ....
and even though it's still in a grand black and white,
I like it.
Well, kind of.

Also, I knew if I colored it, it would end up sucking.
And I'm too lazy to color anything anymore.

So, from right to left, the children are in age order;
Gretl, Marta, Kurt, Brigitta, Louisa, Freidrich, and Leisl.
In the middle are, obviously, Maria and the Captain Von Trappe.
(He ended up looking a little like Roy Mustang?)

A few explanations;

In the play, and perhaps the movie (I don't remember), Marta introduces herself as such ..
"I'm Marta. I'm having a birthday on Tuesday and I'd like a pink parasol."
Ergo, Marta is holding a parasol. Let's pretend it's pink.

I thought it was nice that Brigitta landed in the middle, by chance completely, so she could overlook the couple she eventually brings together. Oh-ho-ho, How I love Brigitta. xD.

According to Leisl, when the children would climb up to the governess's room to play tricks on her, Louisa would climb up with a toad in her hand.
So I gave Louisa a toad.
:D.

Freidrich, as stated in the movie, is "impossible".
I sincerely hope you gathered that by his face in this picture.
Har har har.

So, there it is.
Enjoy.
Even though everyone and their mother hates the Sound of Music.
General Info
Comments
7
Media
Ink or markers
Time Taken
Reference