Happy Christmas
Happy Christmas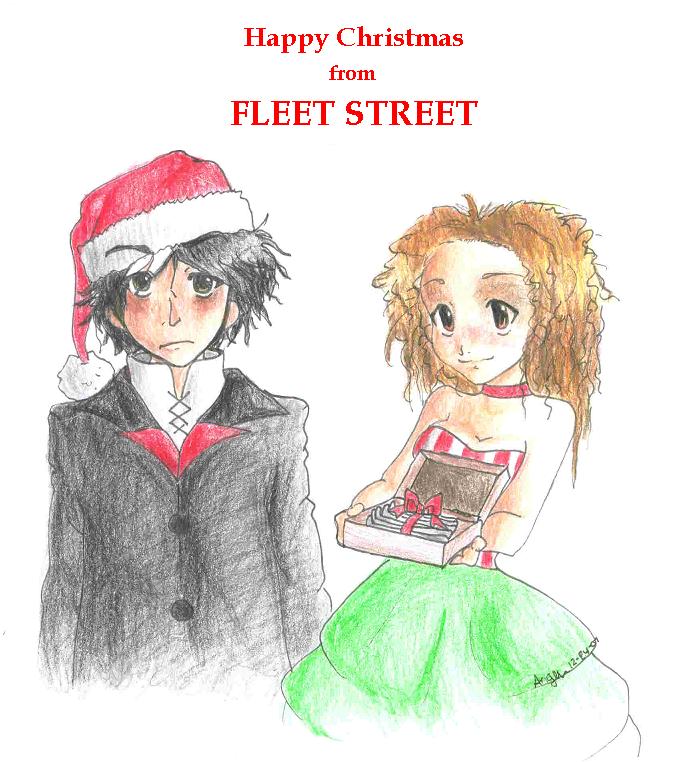 Description
I know, right? When was the last time I actually drew AND colored something?

But lately I've felt like submitting something
a) Legitimate
b) Sweeney Todd related
c) Christmas related, since it IS the eve of.

So I put them all together.
Hahaha.

I was listening to the soundtrack when I drew this.
Actually, I've been listening to the soundtrack for the past 72 hours.
But that's beside the point.
This was inspired mainly from the "By The Sea" scene.
'Cause it was my favorite.

Mrs. Lovett offers some 'new friends' for Christmas.
To no avail;
Mr. Todd's got Judge on the mind.
;D.

(lawl.)

And yeah, I'm not gonna lie, I'm a tad rusty since it's been forever since I touched my pencils.
Seriously.
I had to blow dust off them.
It exploded.

Excuse the crap I and my pencil spew out from now on.
xD.

Otherwise, enjoy.
:3.
General Info
Comments
10
Media
Colored Pencil / Crayon
Time Taken
Reference