Elijah Wood (2)
Elijah Wood (2)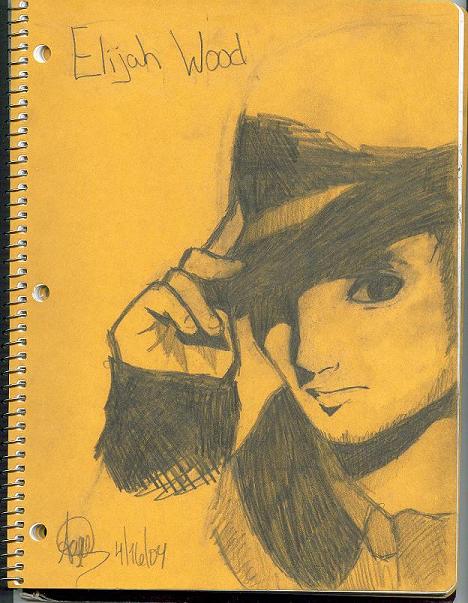 Description
So I was sitting in front or Orlando <br />
<br />
(my cpu..YES I NAMED IT ORLANDO!!) <br />
<br />
and I was flipping through my Elijah Wood pictures <br />
<br />
(I have about...60 something...)<br />
<br />
and I found one that I wanted to try and draw. But I was too lazy to get up and go get paper. So I grabbed a pencil, eraser, and the copybook that just happened to be sitting right there in front of me. I flipped to one of those orange pages and started doodling. And this is how it came out. Well, I for one think it's pretty good. My friends do too, but a few people told me it didn't look like him. <br />
<br />
Anyhow, tell me what you think. Best thing to do is to BE AS HONEST AS YOU CAN BE, please! I really don't mind.
General Info
Comments
17
Media
Unspecified
Time Taken
Reference