Dante visits Skyrim
Dante visits Skyrim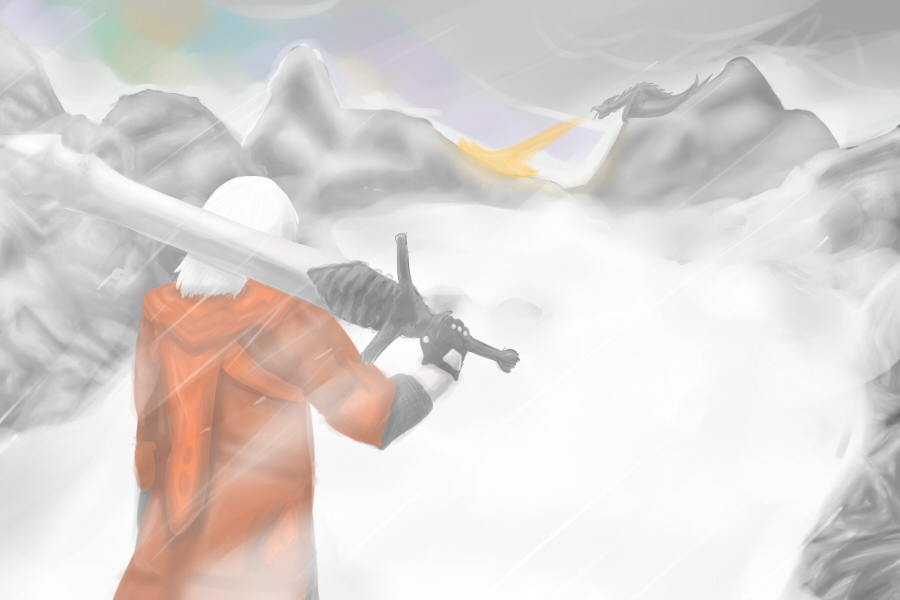 Description
This is my part of the art trade with Mark
- 
DaiYoSesshomaru: Draw Dante from DMC (1,3 or 4) about to fight a Dragon from Skyrim in snowy mountain setting. Most of it can be Greyscale exept for Dante's clothes and Dragons red eyes. 
I did some more colors than I had in mind, mainly because the background was really boring. 
I think I did Dante allright, but his hair is too long. I did really enjoy drawing him though. 
I wanted to make it look like it was hardcore snowing.. But .. jeah I kinda failed. 
Why is the dragon that far away? 
- I was stupid enough to sketch Dante and the mountains, color them and then I realised that I still had that dragon to draw.. I couldn't really put is somewhere else without looking awkward. 
Sorry for that xD
It took me a long time, 
it didn't turn out that great but I did learn a lot. So I'm sorry Mark! ♥ 
xx