Eye Drops (Tikku)
Eye Drops (Tikku)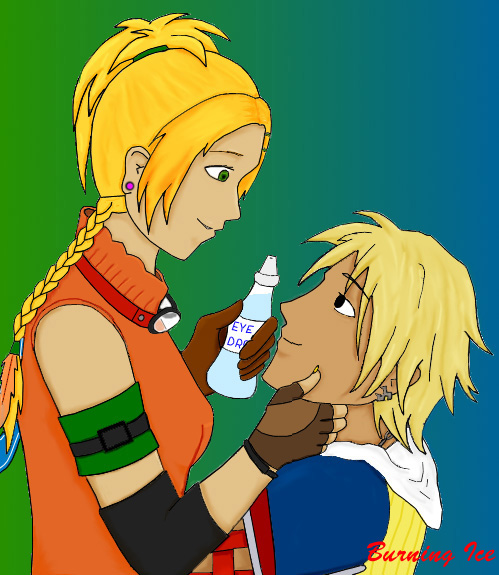 Description
Arent Status effects romantic?
<p>
HeatherMaxwell: I'm glad I'm not the only one who thinks so!!
<p>
ShadouSephirothXII: Well, I'm not to mad, I always get an error message when I try to review a picture, so I write it off to that.
<p>
Kai_Rules_101: Yes they do. There is not enough Tikku fanart and fanfiction out there.
<p>
Sango: thank you! I'm sure you have awesomeness going on too!!
<p>
rikku432656: Thanks for all the comments. Draw some Tikku, we need more of it!
<p>
Cloud_Strife_Biggest_Fan: Glad you though it was funny!
General Info
Comments
16
Media
Unspecified
Time Taken
Reference