Yuffie with a shuriken
Yuffie with a shuriken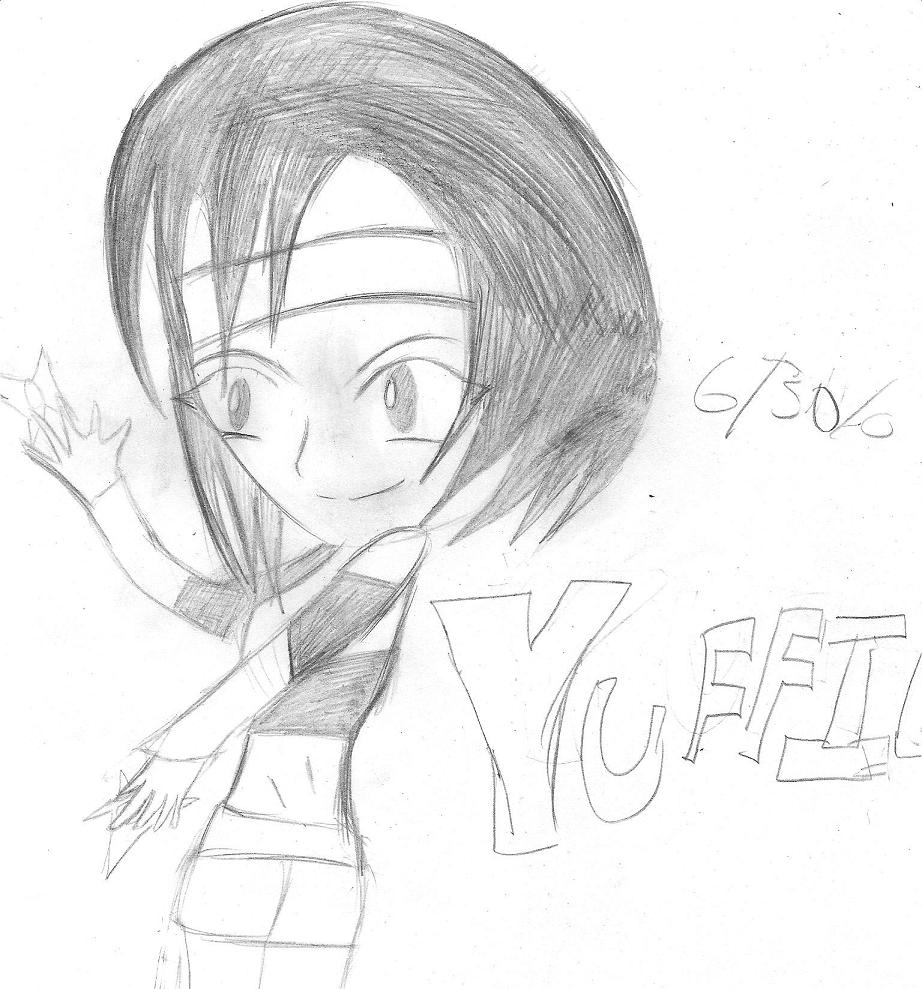 Description
Yuffie with a shuriken alright the picture is pretty good accept she looks kinda evil.And her head is way too big I had chicken pox at the time oh darn!

Wasn't feeling well and when I drew this I was looking at a Yuffie picture I drew.(It sucked but I used it to help me.) and it came out better than that one but it still isn't really good.

Haha it's fun drawing Yuffie though I was intending to make her look evil though,Yuffie isn't that way right?xD I promise I won't do it next time!