TMNT - A Scared Little Turtle
TMNT - A Scared Little Turtle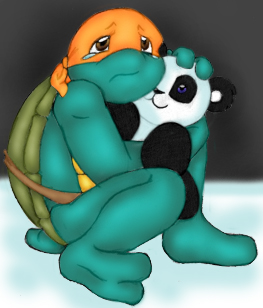 Description
I had this random idea. Little Raph told little Mikey that since he swallowed a watermelon seed, he was going to die when it grew in his stomach. A very Raph thing to do, if you ask me.<br />
<br />
I adore how this came out aside from my sloppy, crappy background. Doncha just wanna hug him?<br />
<br />
Mikey and the TMNT is the property of Mirage Studios and Eastman & Laird.
General Info
Comments
10
Media
Unspecified
Time Taken
Reference