March of the Wings
March of the Wings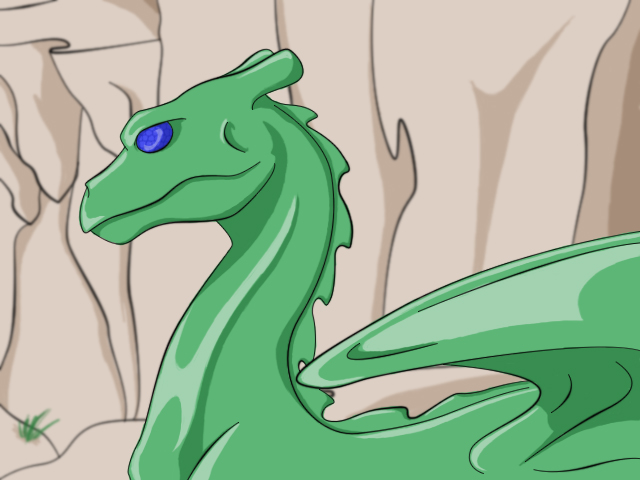 Description
From the Weyr and from the Bowl,
Bronze and Brown and Blue and Green,
Rise the dragonmen of Pern,
Aloft on wing, seen then unseen.

~March of the Wings~
Danae's green dragon, Leth, from the
Crevice Weyr
game. I'm eh on the shading, but I really like how she came out overall. Leth is a slightly lighter shade of green than most anyway. The faceting in the eyes worked! Hurray for the mosaic filter. Background is decent. And look, she's laying on her ledge and you can see another weyr up there. Go me.
I'm going to pretend her other wing is back a little, hence why you can't see it, because I'm too lazy to go back and add it in right now.
Leth is mine. Anything Pern related, which she's from, belongs to Anne McCaffrey.