Those Dragons Heed
Those Dragons Heed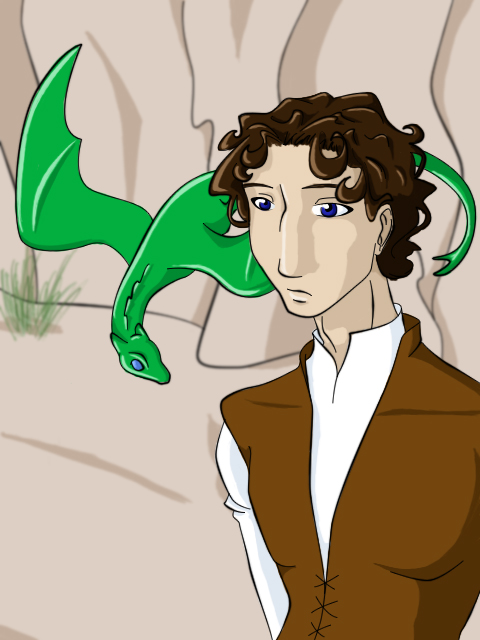 Description
Wheel and turn or bleed and burn.
Fly Between, blue and green.
Soar, dive down, bronze and brown.
Dragonmen must fly when Threads are in the sky.

~Fighting Thread~
Another of my characters from
Crevice Weyr
. This is J'nel and his firelizard, Linnie. J'nel is the rider of blue Daryth, rather quiet and shy, and an overall nice guy.
Linnie is too big. And yes, I'm aware that he looks like Charlie Epps from
Numb3rs
. And Frodo. But I don't care. XD He's mah baby.
J'nel and Linnie are mine, but everything they're based on (aka: Pern) isn't. That's Anne McCaffrey's.