Torn and Jak's Mardi Gras - SLASH
Torn and Jak's Mardi Gras - SLASH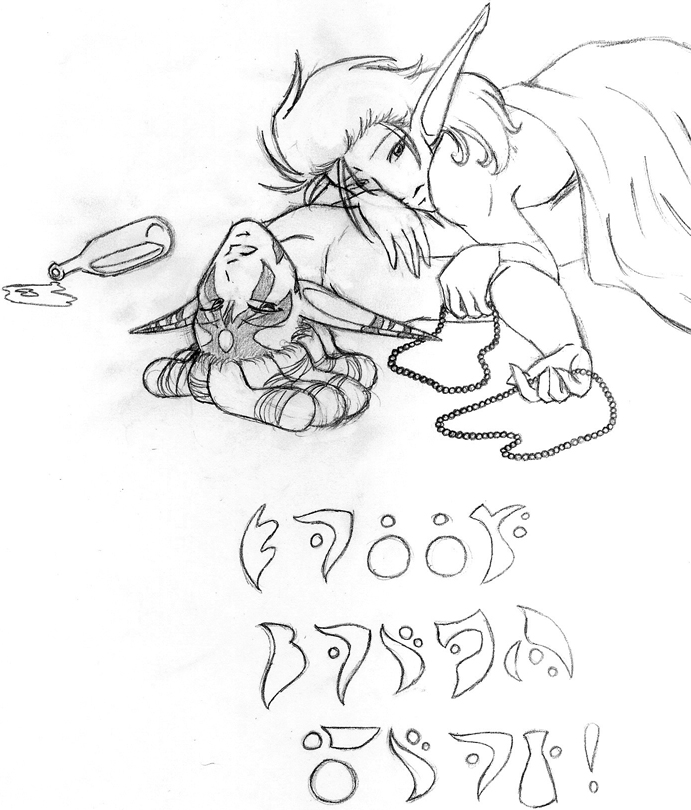 Description
HAPPY (a day late) MARDI GRAS!!<br />
<br />
Yes, this is a slash picture. Two naked guys. Whoopie.<br />
<br />
Anyway, was talkin' to two of my friends, and they told me that at Mardi Gras, you're not supposed to get beads for showing off your boobs, but when you get laid.<br />
<br />
*cough*<br />
<br />
So yeah. One of my two favorite pairings in Jak II (TornxAshelin and TornxJak)... note the bottle... and my favorite addition to this picture. Both Jak and Torn are holding a string of beads. Gee... wonder why they have THOSE? <br />
<br />
Can YOU translate the Precursor writing?<br />
<br />
Quirks: hated doing the bodies in this. Something is so totally wrong with Torn's chest. Also, while it almost looks like they were caught in the act, it was initially supposed to be a 'just after' kind of shot. Messed up on Torn's tattoo... again. Also messed up on Torn's dreds... I should've put Jak on the bottom of this shot. >_o<br />
<br />
Torn and Jak are c/o Naughty Dog and Sony.
General Info
Comments
26
Media
Unspecified
Time Taken
Reference