Inuyasha - Pulling the Tail
Inuyasha - Pulling the Tail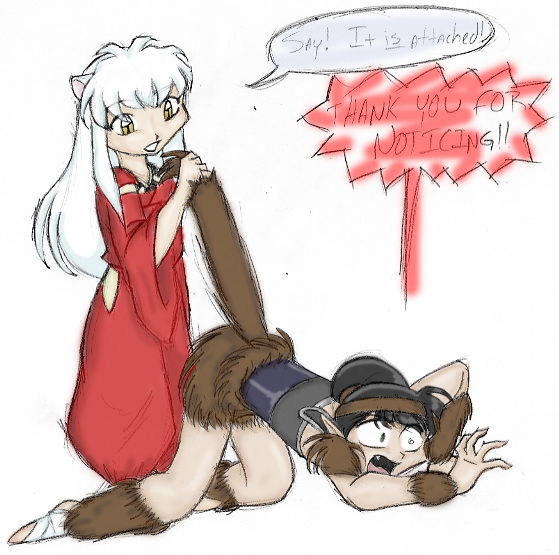 Description
This is a picture I did of Inuyasha and Kouga that I positively adore. I'll admit that out of the pair, I'm much fonder of Kouga, but this seemed to fit so much. Inuyasha discovering that Kouga's tail really is a permanent attachment.<br />
<br />
Disclaimer: I have no idea if this is true or not, but it seemed funny at the time.<br />
<br />
Inuyasha and Kouga are c/o Rumiko Takahashi.