Great Mouse Detective - Falling for You
Great Mouse Detective - Falling for You
Great Mouse Detective - Falling for You
by
ChibiJaime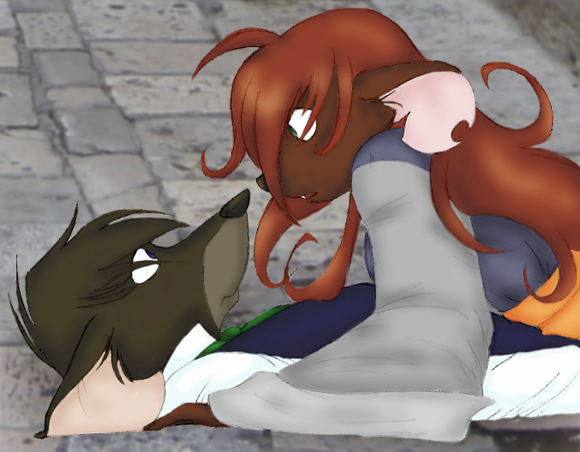 Description
From the second part of my GMD fancomic (of which the first half is still in production. Paxton Basil II and Teagan Maelachlainn Konstantyn NicCullinane... the son of a British doctor and the daughter of an Irish seaman.<br />
<br />
Paxton is Basil's nephew in my work... and Teagan is sort of a protege/adopted daughter to the nefarious Professor Ratigan. Both of them come from very different backgrounds, but somehow, they find themselves falling for each other.<br />
<br />
Noteably, Paxton is a notorious klutz... hence why he's tripped up poor Teag in his and wound up with her laying on top of him!<br />
<br />
Paxton and Teagan are c/o me. All other characters and concepts, unless otherwise noted, are c/o Eve Tidus and/or Disney.