Awakening
Awakening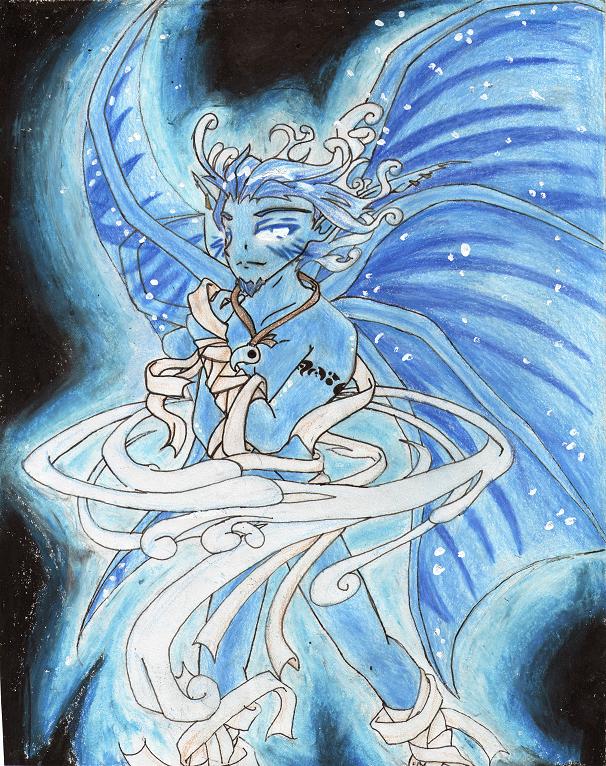 Description
Yeps, thats Light Jak, I doodled him up again since I wanted to have fun with blues. And I did, they are alot of fun, if you ask me. His hair was fun, but it keeps making me think of Medusa. Curse you Medusa!

I'm really thinking about doing a Dark Jak like this with the other piece of the ying yang for his necklace. And I have to ask for advice, does anyone know how to make pendants for necklaces, one of my best friends are moving and I want to make us a friendship type of necklace with the ying yang. (Reason being is that we have eached claimed an element, I'm Light and she's Dark .)

A boy in my class thought that Light Jak was a girl and asked me why 'she' had a beard. I get that from everyone. But I've always seen Jak's light form as being a little femine, don't hurt me or ask why.

I seem to enjoy drawing naked men, oh boy...

Medie used, Acrylic Paint, Pastel, White out Pen, Prisma Pencils, Inking Pens, and of course an Eraser .

Music was Coldplay's CD, 'A Rush of Blood to the Head', great album, go buy it!