Stop making so much noise!
Stop making so much noise!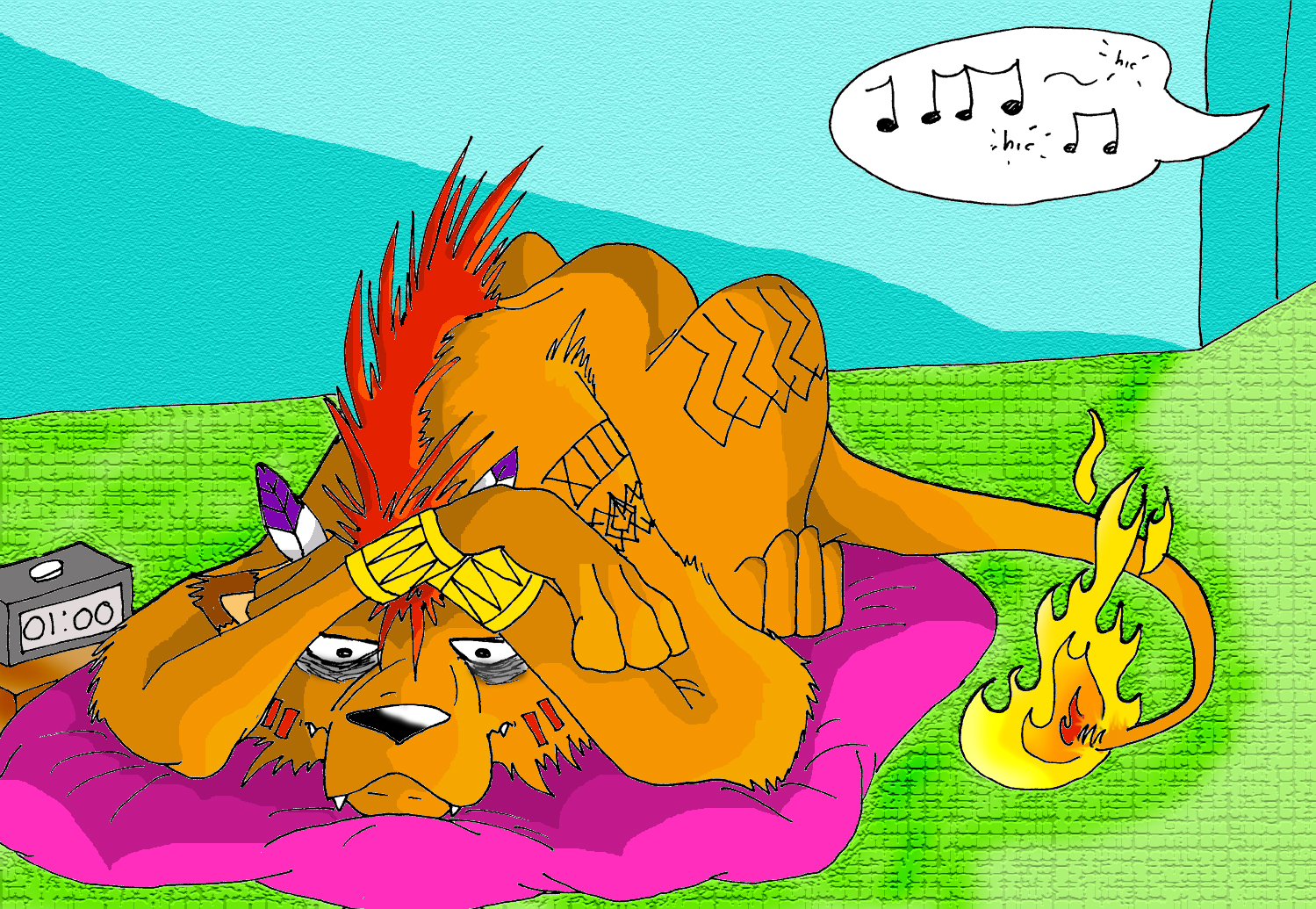 Description
I can't sleep!

It's about time I did some Nanaki fanart, he's my favourite game character!

This is simalar to how I was last night, as there was a huge thunderstorm outside, and it kept me awake till about 3a.m, and I was completely zombified the next day, even coffee was of no use... D=

By the way, I am terribly sorry about the awful background, and the quality of the pic, resizing it to fit with the requirements wrecked it...