Avarice (greed)
Avarice (greed)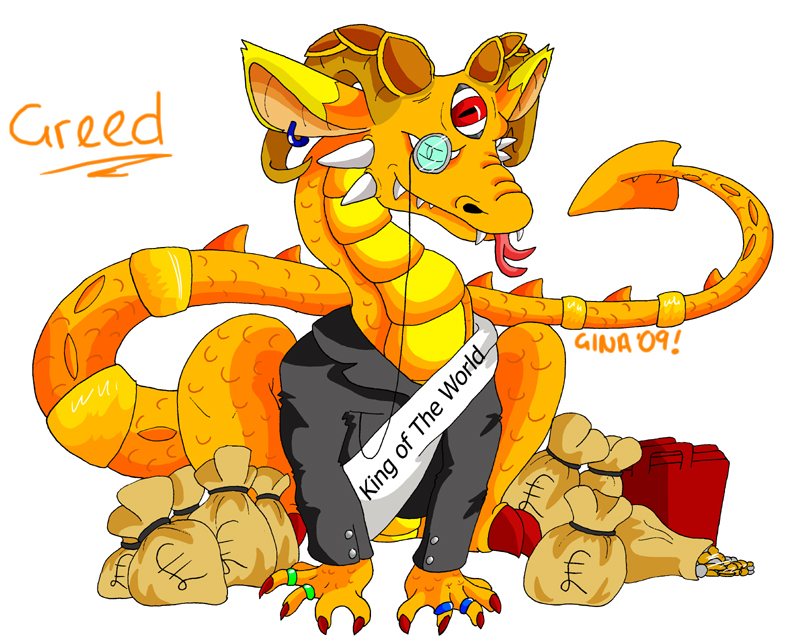 Description
Haaah, I had so much fun drawing this in the morning! I simply thought of everything to do with greed and mushed it up into one picture!

Avarice is greed for material wealth and for power (hence the banner saying 'king of the world *in his dreams!*)

Dragon: Dragons love gold
Bags of money: self explanatory
Suit and Monocle: make him look rich and/or posh (I would have given him a top hat, but it looked silly...)
Bits of jewellry: see above!
Third eye: keep an extra eye on his precious money!
Briefcase: Again make hm looks rich (prizes for those who can guess why it's red, it probably won't be obvious to any non-Brits out there)

Coming up soon is Desire, but I haven't got any ideas for him, suggestions are appreciated!
General Info
Comments
11
Media
Digital drawing or painting
Time Taken
5 hours
Reference
none