An illusion? -InuKag
An illusion? -InuKag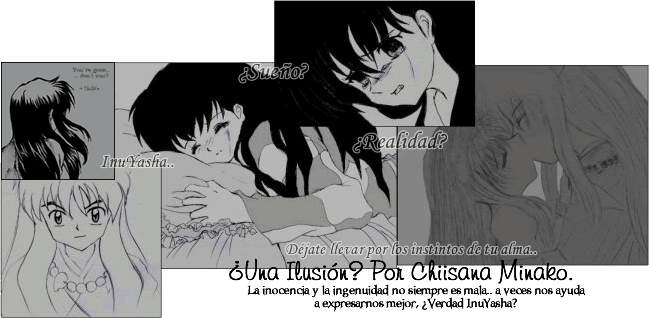 Description
This is the cover of one of my fanfics, named 'An Illusion?' (¿Una ilusión?).

The words are:
'Dream?'
'Reality?'
'Let yourself to follow the instincts of your soul' - Not so literal but I didn't know how to translate.

"An Illusion?" "The innocence and the naivety aren't always bad... sometimes, they help us to express ourselves better, Right, InuYasha?"

It is, of course, an InuYasha fanfic. But since my english is actually not-good, I haven't translated it yet. The pictures, like I resized it, maybe will look a bit weird..

I hope you like!!

PD: If you click it, that black-background'll disappear.
General Info
Comments
9
Media
Unspecified
Time Taken
Reference