The RPG guide part 2
The RPG guide part 2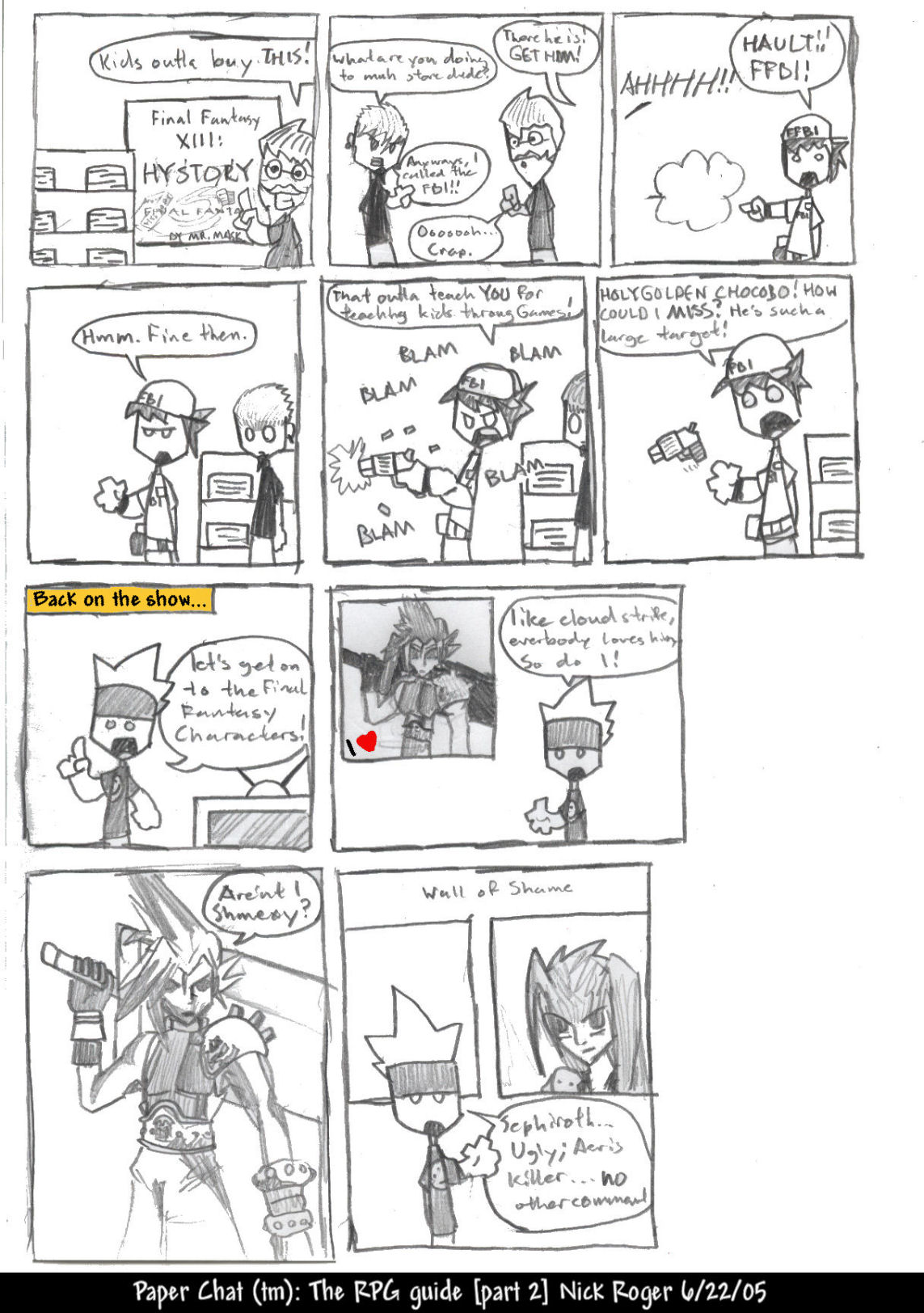 Description
the second part.<br />
didn't expect THAT, did you?<br />
<br />
Well, in scene 1-2 the old guy with the glasses happens NOT to be santa claus, i'ts my hystory teacher, mr. mask.<br />
(he sorta DOES look like santa)<br />
I know i totally sucked at cloud on scene 8-9.<br />
<br />
COMMENT OR DIE!!!<br />
<br />
PS. a few bad comments might come from sephiroth fans.
General Info
Comments
8
Media
Unspecified
Time Taken
Reference