It's Nice to Have A Fan - COLOR
It's Nice to Have A Fan - COLOR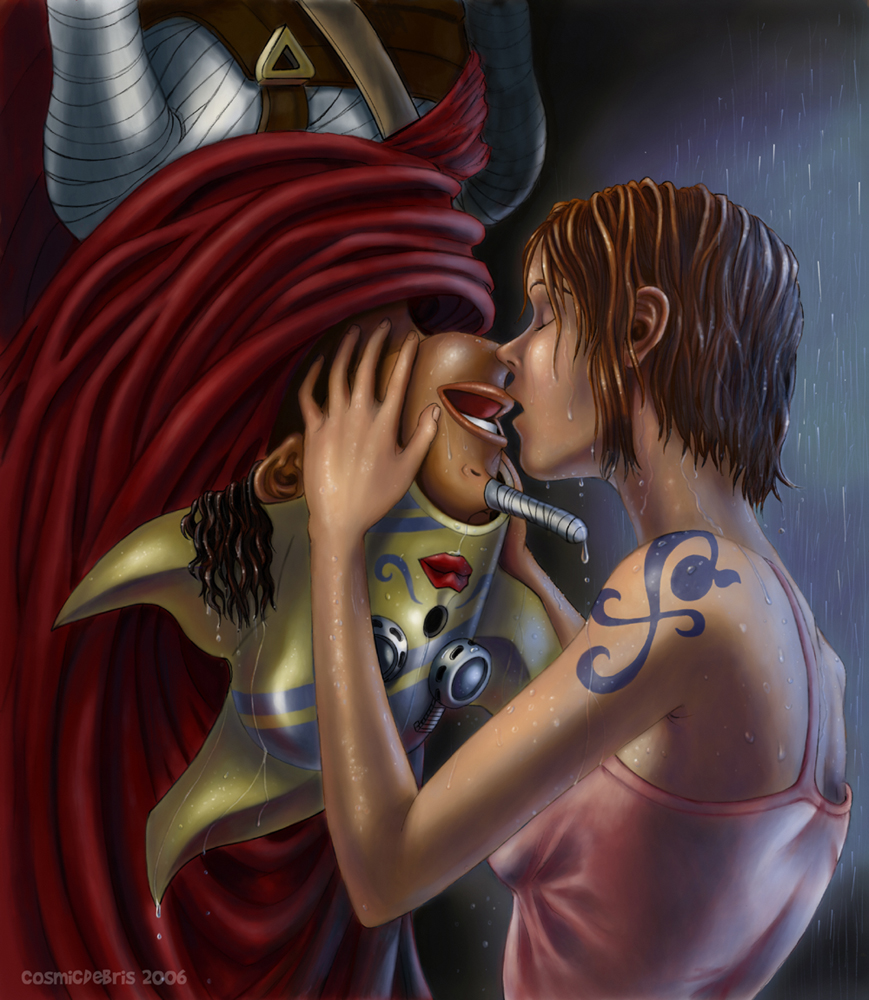 Description
The pencil draft of this picture:
http://www.fanart-central.net/pic-399074.html
You all should get the reference. ;p
When I drew the pencil version of this picture, I felt that it really needed to be in color. Otherwise all Sogeking''s pretty reds and golds and blues go to waste. :( But I didn''t have very good Photoshop skills. Note I said "didn''t". I mean that at the time I first drew this picture, I did not know how to color in Photoshop beyond a cell-shaded look, but through advice, good examples from other artists I watch, tutorials, and some practice, I worked my way up to be able to do this. Considering how long it took me to do this, guess I still have a long way to go, but I''m definately feeling somewhat accomplished with this piece from where I was a few months ago. But ugh, too long, too long. All those stupid little drops of water. I need to figure out how to streamline the process and make it go quicker.
Anyway, hope you like it. If anyone notices anything amiss or wants to suggest something for improvement, go right ahead.
Yes, there is one problem at least one person noticed. But a teacher once told me not to point out your own mistakes. ;)
Sogeking and Nami belong to Eiichiro Oda. The pose belongs to Spiderman and Mary Jane. :D And I belong in the loony bin.