I. Phantom Forest
I. Phantom Forest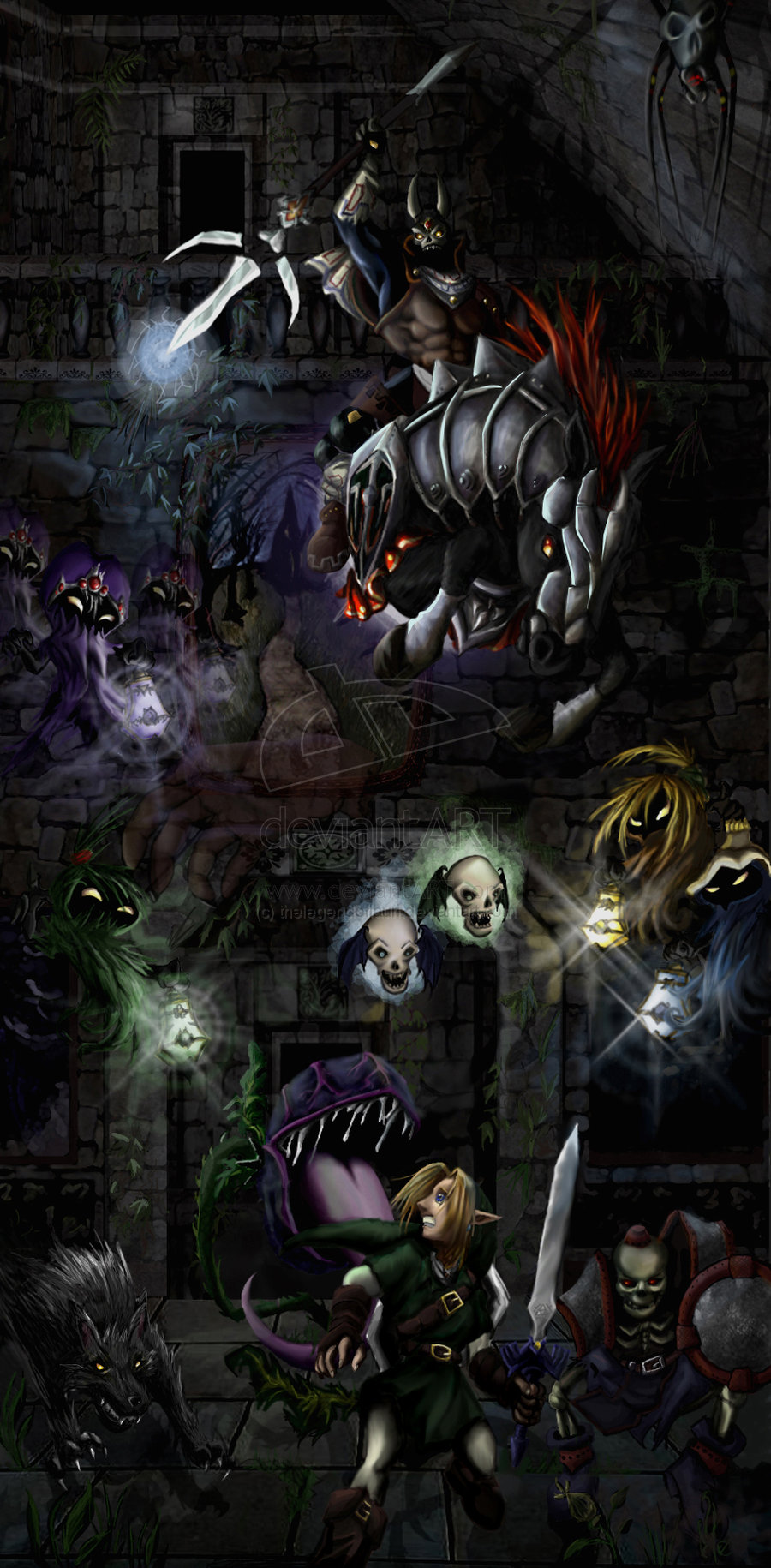 Description
First drawing from my 'Awaken the Sages' series of 6;

I. Phantom Forest
II. Temple of Fire [link]
III. Reflected in Dark Water[link]

"Link, The Hero of Time, has just awoken after seven years in the Chamber of Sages. Though his mind is still that of a child, his first challenge is to rescue his best friend Saria from the illusionary evil in the Lost Woods to obtain her power in the Medallion of Forest. This is the first step to defeating the evil King Ganondorf and restoring Hyrule to its former beauty."

From the top, left to right, the characters are

Skulltula,
Phantom Ganon,
Meg,
Ceiling Master (can you spot it?!)
Joelle,
Beth,
Green / Blue Bubbles
Amy, (YAY puzzles!!!)
Deku Baba,
Wolfos,
Link,
Stalfos.

...that's a lot... All copyright to Nintendo :)
I had a time figuring out how to get the one random octorok in there, but eventually I gave up XD

I got the idea for this drawing while I was playing this brilliant game yet again on my three hearts file - I imagined what would happen if all the enemies in there hit him at once.. This took so long I don't even like to think about it...

(If you can't make out the stone walls or the ceilingmaster, please adjust your brightness and contrast levels.)

This image is copyright to me so please ask for my permission before you replicate it.