Lust portrait version (?)
Lust portrait version (?)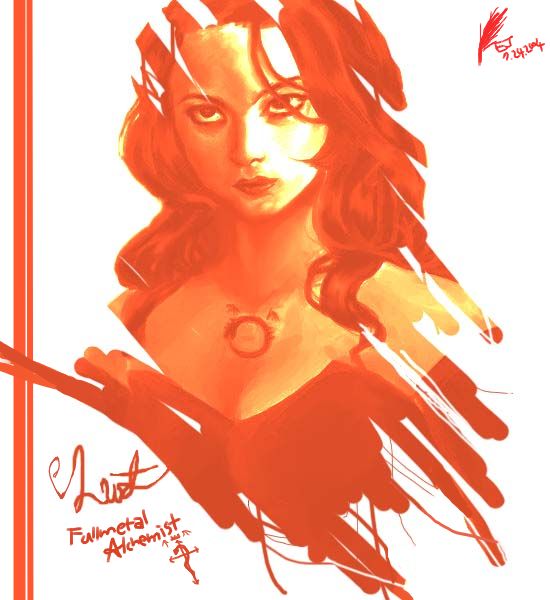 Description
I just LOVE Lust!<br />
This doesn't look much like Lust tho...<br />
<br />
<br />
Lust is a homunculus created by Scar's bro.<br />
She was his dead lover. Scar's bro tries to bring her back to life but fails.<br />
<br />
So she grew to be a homunculus. (yeah, and a stunning one)<br />
<br />
<br />
Done in Open Canvas. Edited in Photoshop.
General Info
Comments
22
Media
Unspecified
Time Taken
Reference