Lunar gang
Lunar gang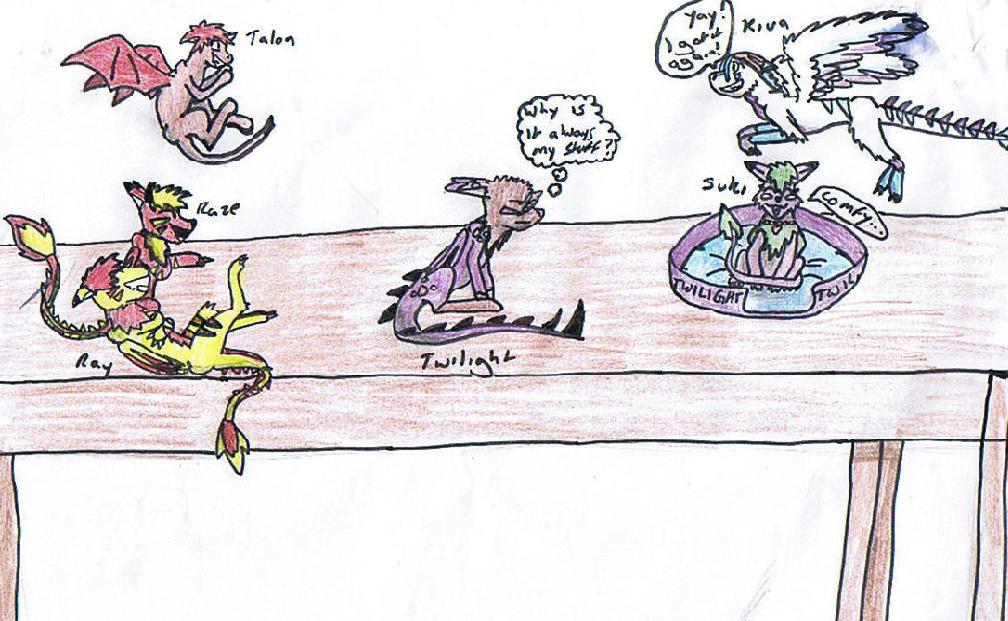 Description
I've finally got it up!! lol. I adopted a new lunar dragon from Wierdo, and wanted to draw her ,but didn't want her to be alone, so I decided to stick Twilight and Talon in, and then Wierdo's lunars: Ray and Raze, and Fluffy Fan's lunar Kiva. and I'm happiest with Ray, Raze, Suki (my newest lunar- robbing Twilight's bed), and Kiva. Cept that blodgy thing on Kiva's wing.. my dog got hold of my drawing, and slobered on it. but I've done it! yay!!<br />
oh, and TWILIGHT IS FEMALE!! okay? :D<br />
oh, Kiva's took twilight's bandana again, lol, while Suki';s got her bed... and she's not happy.