Sketch -- Blackguard
Sketch -- Blackguard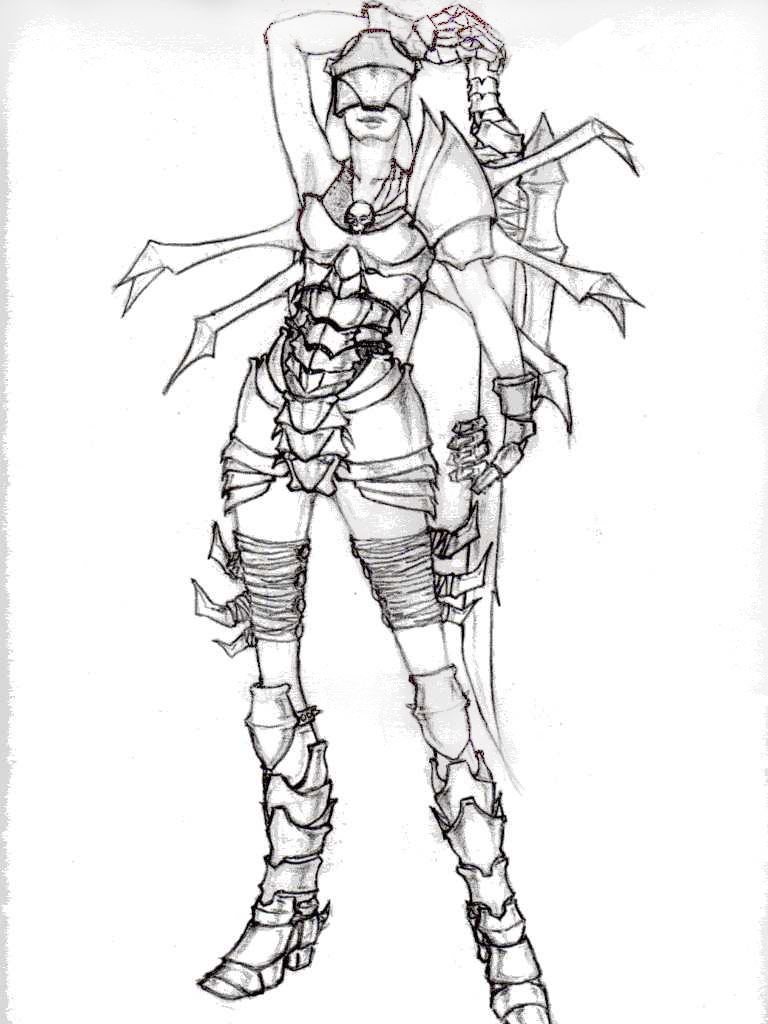 Description
well......the full size is the updated one....



so i still decide to leave it in this category.....

i got it fixed a little bit and corrected errors i can find in the pic.....still, please point out the errors you guys could find if you dont mind looking at this sketch.....

screwed up during scanning though, therefore the suppose-to-be shading looks a bit weird......


This is for a friend of mine who is a TRPG player.
The system he is using is actually not any published role-playing system, instead it is a system he built with other experienced role-players.

This is one of his testing characters:
Human female Blackguard (missing name here...), with a +2 armour and a blade (it supposed to be a double-sided blade, but I got some of my own idea and replaced it ) which the handle is made of a dragon's claw.

now i got it done (still without colouring since i cannot do so.....) and since i cannot figure out the pattern of chainmail correctly, i used plates instead. Please tell me how it looks. Thanks :)

comments please......and i would really be appreciated to have you guys point out my errors (hopefully there will be a lot of them).....