Vampire Paine
Vampire Paine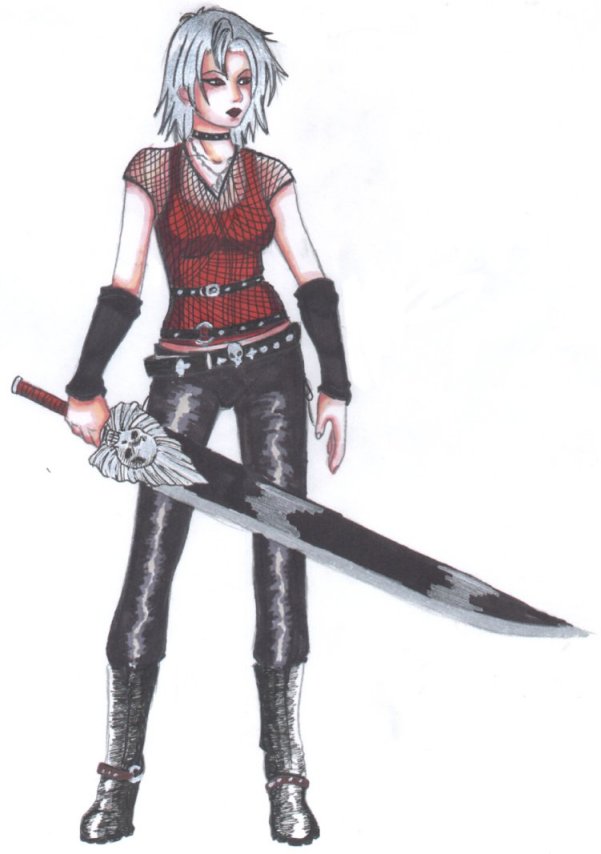 Description
Sothis is the OTHER pic from that afore-mentioned FFX-2 vampire RPG Shelly and I have been working on. This would be Paine in her revamped (haha) form.<br />
<br />
Shading pale skin is hard...<br />
<br />
Mechanical pencil + Micron pens + Prismacolor markers<br />
<br />
I used the ever-famous official artwork of Paine for heavy referencing. So, in conclusion, I did not come up with the pose. The clothing design, however, is a joint creation of Shelly and myself.
General Info
Comments
13
Media
Unspecified
Time Taken
Reference